The 19th edition of the Standard Chartered Marathon took place on October 30, 2022, consisting of both a physical and virtual race with distances varying between the 5KM family fun run, 10KM, 21KM half-marathon, 21KM wheelchair race, 42KM relay, and 42KM full marathon. The organizers hoped to register 25,000 runners for the physical race and 10,000 for the virtual race.
PS Kenya was well represented, with 13 of its staff signing up for the different race categories. Physical inactivity is a known modifiable risk factor that increases an individual's susceptibility to non-communicable diseases, a public health concern that PS Kenya addresses in its various programs.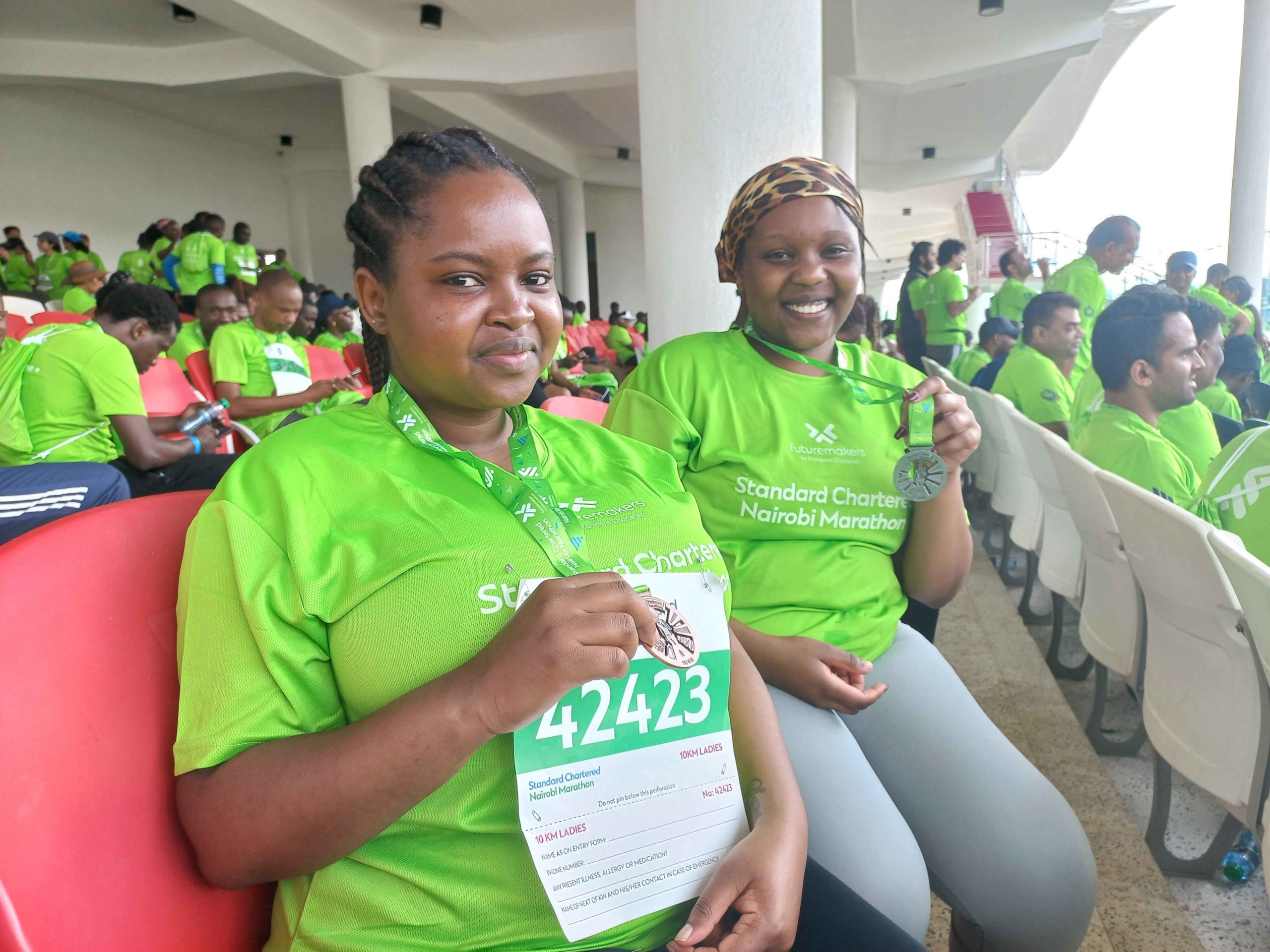 According to the World Health Organization (WHO), physical inactivity is responsible for 6% of deaths globally. Moreover, physical inactivity is estimated to be the main cause of approximately 21–25% of breast and colon cancers and 27% of diabetes.
The marathon is an annual and global sports and social event that attracts professional athletes, corporate organizations, and participants from all over the country. The marathon has grown in leaps and bounds from its first edition in 2003, which attracted 4000 participants, to its present participation of over 20,000 runners. It is currently the largest single-day sporting event in Kenya, having held 18 editions with over 250,000 participants. All marathon proceeds go towards the FutureMakers Initiative, which aims to tackle inequality and encourage the economic inclusion of the younger generation.