The 3rd edition of the Choma Na Ngoma festival took place on November 5, 2022, at the Carnivore Grounds in Langata The event was graced by notable artists from Kenya and attracted over 1000 participants over the age of 18.
PS Kenya was well represented by the SHIPs project, which aims to create awareness of their new campaign dubbed "Confirm Unajijua," which encourages the general public to take up HIV self-testing as a means to keep up with their status as well as practice safe sex through the use of condoms and PrEP medication. These efforts are tailored towards linking new positive cases to treatment to meet the UNAIDS 95/95/95 testing and treatment targets. The project is making use of the private sector distribution chain to ensure that the self-testing kits are accessible to its intended audience.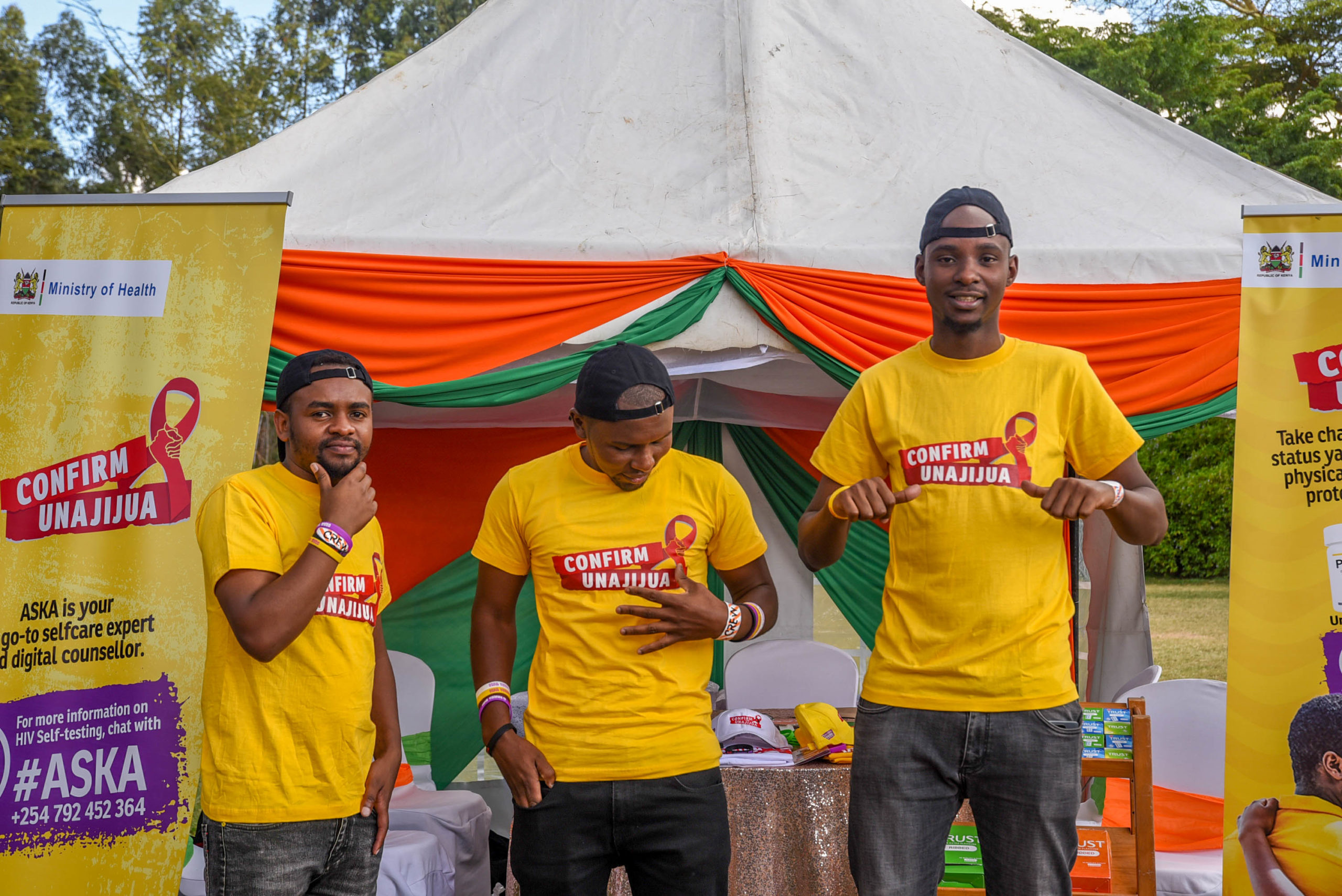 The program has also developed a WhatsApp chatbot under the name "ASKA," which has been packaged as a self-care expert and digital counselor. The chatbot is accessible to users 18 years of age and older who are seeking advice on what HIV self-testing kits to use, where to find them, and what to do in the case of a positive test result. It also walks you through a series of questions designed to assess your risk of contracting HIV.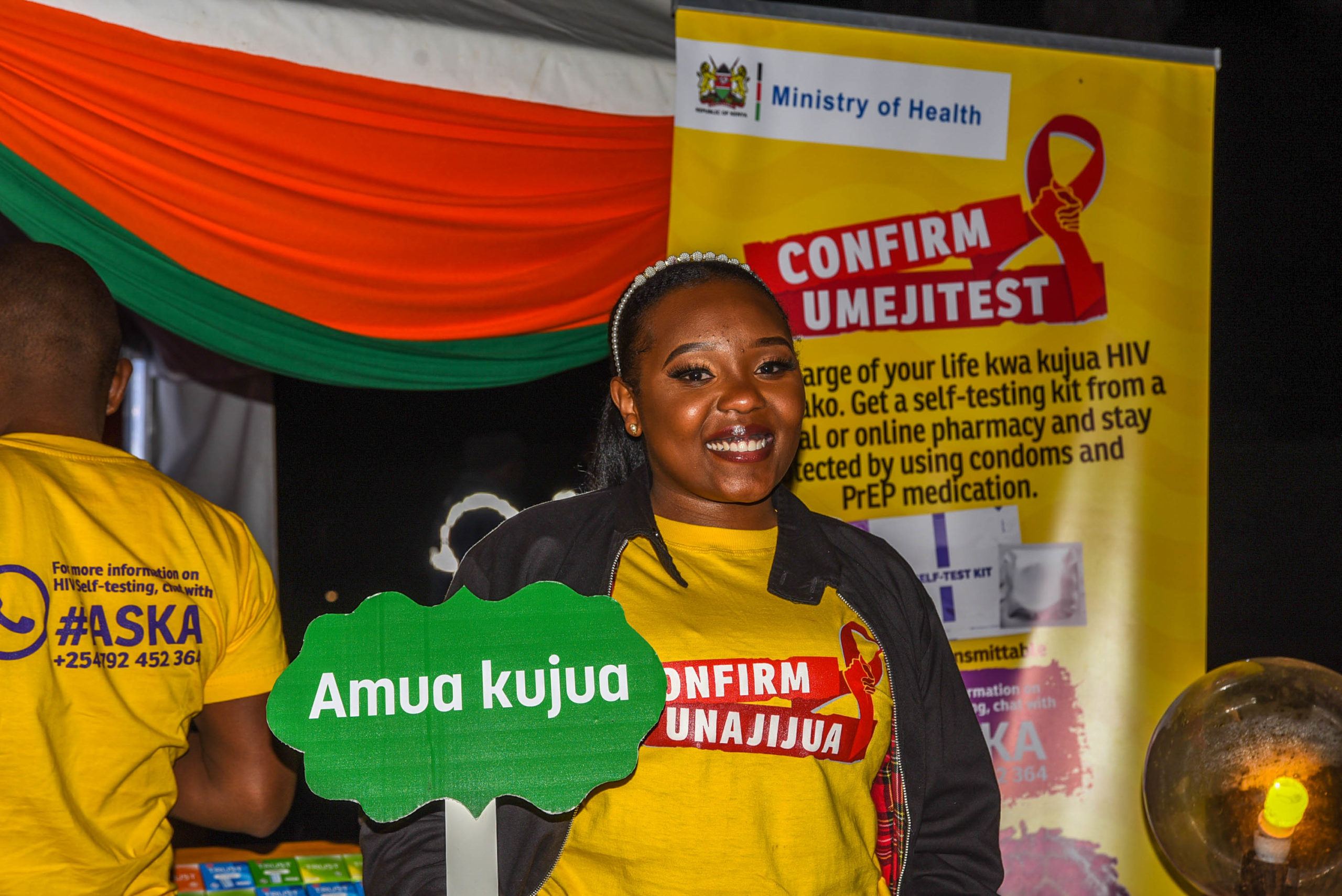 The PS Kenya booth, in partnership with one of the pharmacies in the project, attracted audiences within its target group of 18-35 and males aged 35+, with most of them being curious about the oral and blood-based self-testing kits. The oral-based test kit in supply was "OraQuick," which uses oral fluid to check for antibodies to HIV Type 1 and HIV Type 2, the viruses that cause AIDS. The kit works by swabbing your upper and lower gums with the test device, placing it in a vial containing a developer solution, and waiting 20 minutes to get your results. We also had blood-based tests, such as those from Mylan and SureCheck, which work by testing samples of fresh, whole blood obtained through a finger-stick blood collection technique.
The pharmacists carried out tests for anyone who was interested and educated the public on the meaning of "undetectable = untransmittable" which in layman's terms means that people with HIV who achieve and maintain an undetectable viral load—the amount of HIV in the blood—by taking antiretroviral therapy (ART) daily as prescribed cannot sexually transmit the virus to others.
HIV self-testing is easy, quick, and private. You are encouraged to take a test every three months in order to know your status as well as engage in responsible sexual behavior. Kujijua ni one time, confirm unajijua.