The 16 Days of Activism against Gender-Based Violence is an annual international campaign that kicks off on November 25, the International Day for the Elimination of Violence against Women and runs until December 10 with this year's theme being "UNITE! Activism to end violence against women and girls."
The National event was held in Kilifi County, which has the highest GBV cases in Kenya. The event was officiated by the Cabinet Secretary for Public Service, Affirmative Action, and Gender Hon. Aisha Jumwa and brought together local leadership in the region who pledged their commitment to address the situation. The annual event raises awareness to demand accountability and increase efforts through partnerships, coalitions, and resource mobilization to end gender-based violence, which is recognized worldwide as one of the most pervasive violations of human rights.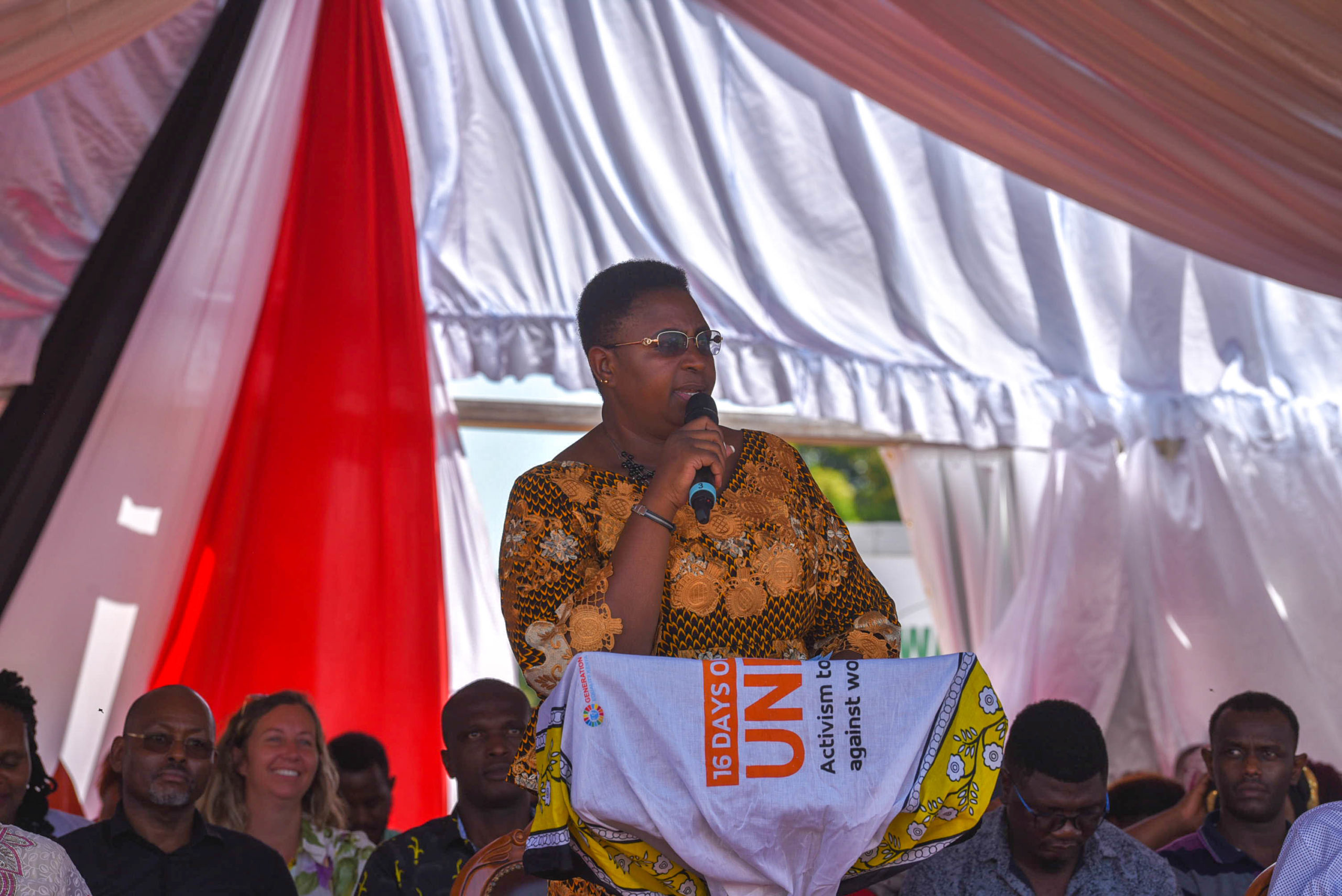 "Gender-based violence costs the Kenyan economy Ksh 46 billion annually, including the cost of healthcare, legal services, and the loss of economic opportunities from injuries and death, among others, money that could otherwise be channeled to the promotion of comprehensive health services," said Aisha Jumwa, Cabinet Secretary for Public Service, Affirmative Action, and Gender.
PS Kenya's Accelerate Project that focuses on Sexual Reproductive Health Rights (SRHR) and Gender-Based Violence, is funded by the Danish Government, and is implemented in partnership with the Gender Violence Recovery Centre (GVRC) and Population Services International (PSI). One of its key objectives is to increase access to and utilization of comprehensive, inclusive, and integrated GBV response and prevention services. The project actively contributes towards the ICPD25 promise of zero gender-based violence and harmful practices in 13 underserved and hard-to-reach counties in Kenya, including Kilifi. It is also currently running a digital campaign dubbed "Ahadi Yangu," which brings together different stakeholders in society in a bid to protect the rights of women and girls by speaking against harmful practices such as female genital mutilation and early marriages.
PS Kenya's Accelerate Project partner, GVRC, has provided direct medical services to more than 55,000 survivors and psychosocial support to over 150,000 through their partners.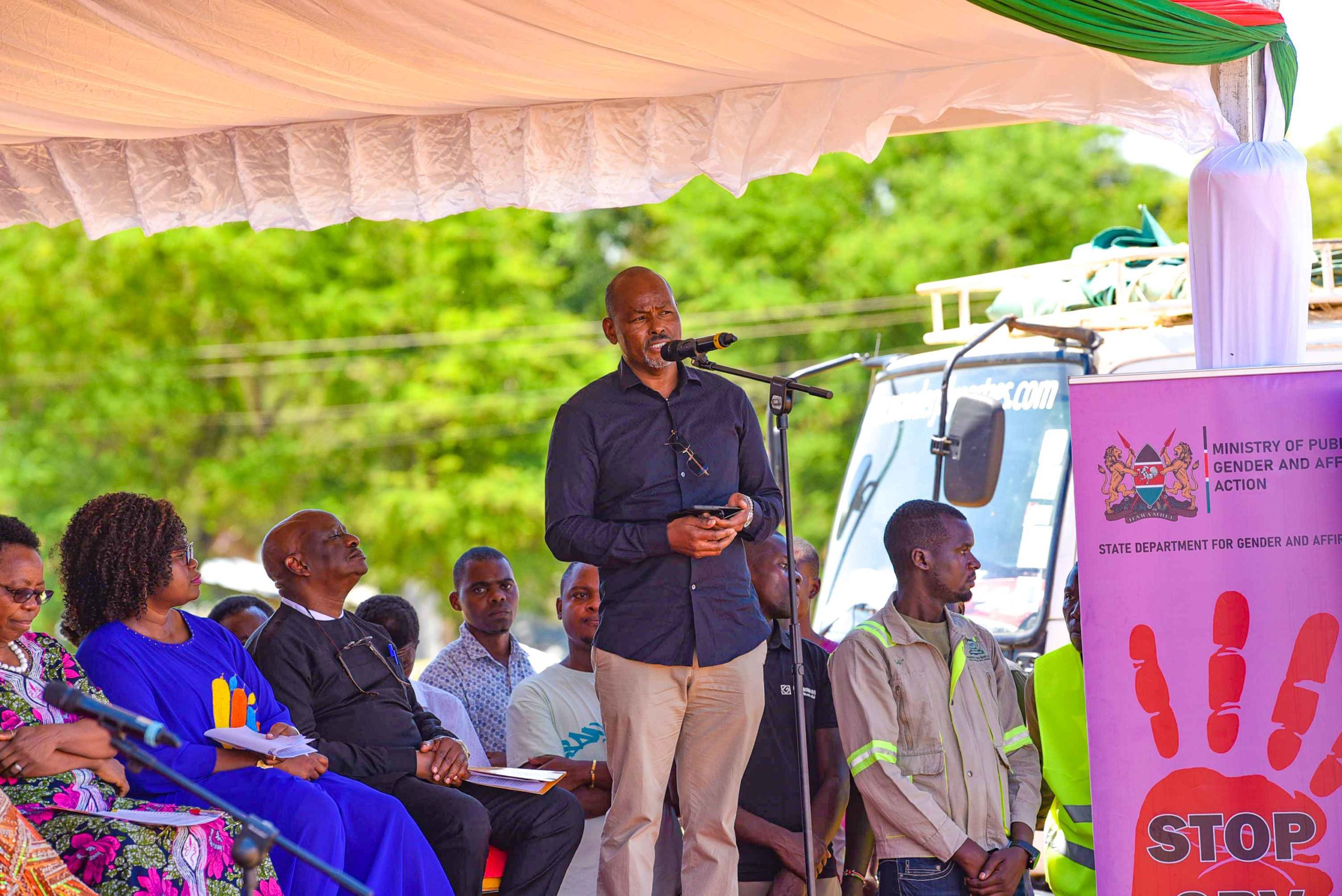 "The youngest survivor we have attended to was 3 days old, while the oldest was a woman aged 105 years. This shows that gender and sexual violence are more than just about sex. Therefore, we must all unite and fight GBV as it concerns everyone," Dr. Sam Thenya, Founder and Group CEO of the Nairobi Women's Hospital and GVRC.
The Government of Kenya plans to put into action 12 commitments deemed most critical for advancing gender equality and the elimination of GBV and FGM by the year 2026. The 12 commitments focus on strengthening accountability and the implementation of GBV laws by holding duty bearers accountable, increasing the budgetary allocation to GBV survivors, and enhancing the service delivery systems that are supposed to protect them.
The Red Cross, through their Deputy Secretary General, Annette Msabeni, pointed out that the cases of GBV in the country are currently high due to the tension caused by the drought in the country. They called on both the national and county governments to mainstream GBV prevention services so as to avoid a repeat of the situation in times of national conflict and emergencies. They also called on the community to mobilize against GBV, citing that the government cannot act without their help.
"Let's work towards a society where everyone's human rights are respected regardless of age, religion, or gender, and discard all notions that women and girls are the lesser sexes. Let's unite and work towards a violence-free society," Annette Msabeni, Deptuy Secretary General.
# Tuungane, tukomeshe dhulma za kijinsia.