Funded by the Children Investment Fund foundation, A360 Kenya has built on learning from other A360 countries to co-design Binti Shupavu, supported by a global user journey, with and for girls. Binti Shupavu is being implemented in five counties that have low ASRH indicators: Kilifi, Kajiado, Narok, Homa Bay, and Migori. Binti Shupavu is anchored on key broad strategies geared towards its successful implementation, i.e.,
Sustained impact through adaptations to strengthen effectiveness.
Sustained implementation at scale through integration with government systems
Sustained value through learning to advance ASRH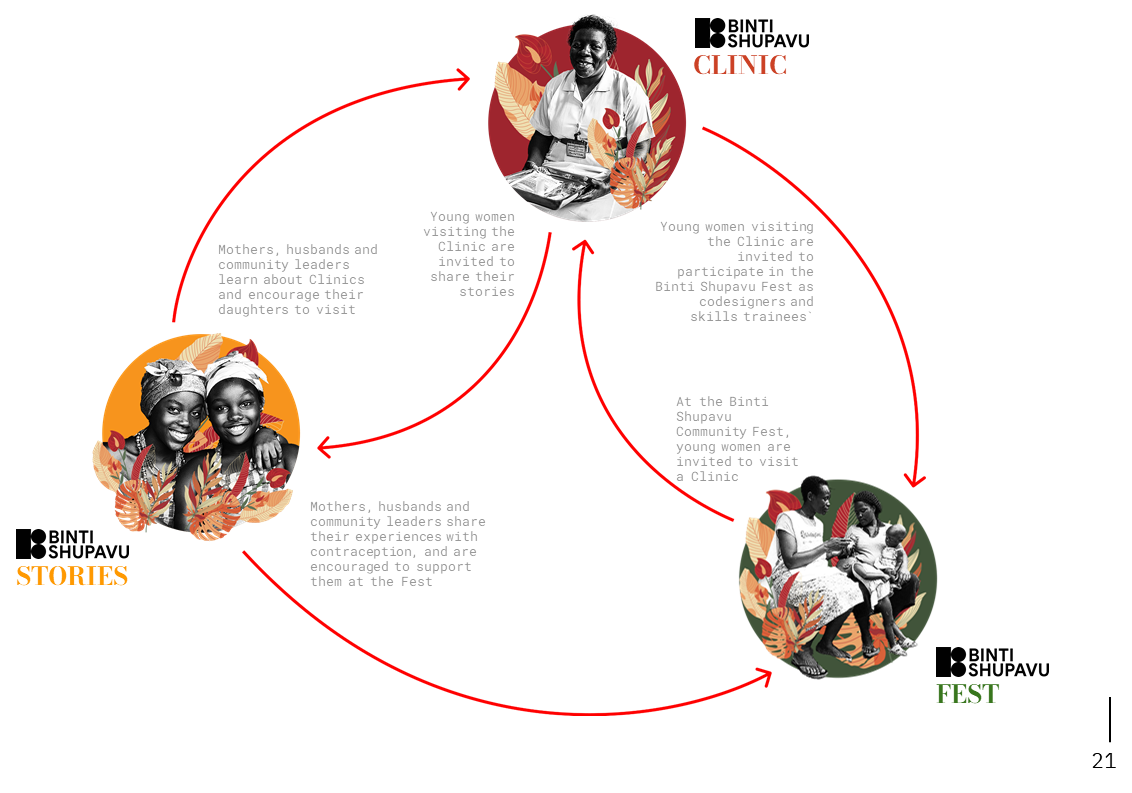 About Binti Shupavu: Binti Shupavu is a fresh take on providing information and access to contraception. The program is girl-led and joy-centered, which means that it starts by understanding the spirit of her adolescence and placing her needs first. Our journey towards agency begins with creating a safe space (Y-Facility) for young women to connect with peers, learn about contraception, and own their own stories of growth. The program engages and educates influencers in the community and those closest to young women (via Binti stories) so that they might collaboratively address misinformation and support the decisions girls make about their bodies and futures. We then pair this with opportunities for young women to co-create their path to self-determination with the help of mentors and role models. Community Fair Training and Co-Design programming pushes them beyond just learning about their bodies, towards feeling empowered and equipped with new skills that link them to economic opportunities. Through Binti Shupavu, young women have the right information and support to make decisions about their bodies and their futures with confidence.
The girls we are designing for and with
Binti Shupavu has worked to select the archetypes that present the greatest opportunity for impact and reach/scale, trying to find a balance between designing for girls who are harder to reach and achieving broader impact through scale. In examining the archetypes, the devoted wife and the resilient mother came through as the archetypes that presented the greatest opportunities. However, designing for these segments does not mean that A360 won't be able to reach the other segments, as anything designed for one of these segments will likely have some resonance for the others.