Population Services Kenya (PS Kenya) has joined the rest of the country's healthcare providers, policymakers, and stakeholders in Kapkatet, Kericho County, for the eagerly anticipated four-day Universal Health Coverage exhibition and conference held from October 16th to October 19th, 2023, hosted by the Ministry of Health. This event is meant to serve as a prelude to the momentous occasion set to unfold on Mashujaa Day, the 20th of October, when the President will officially launch Universal Health Coverage (UHC) in Kenya.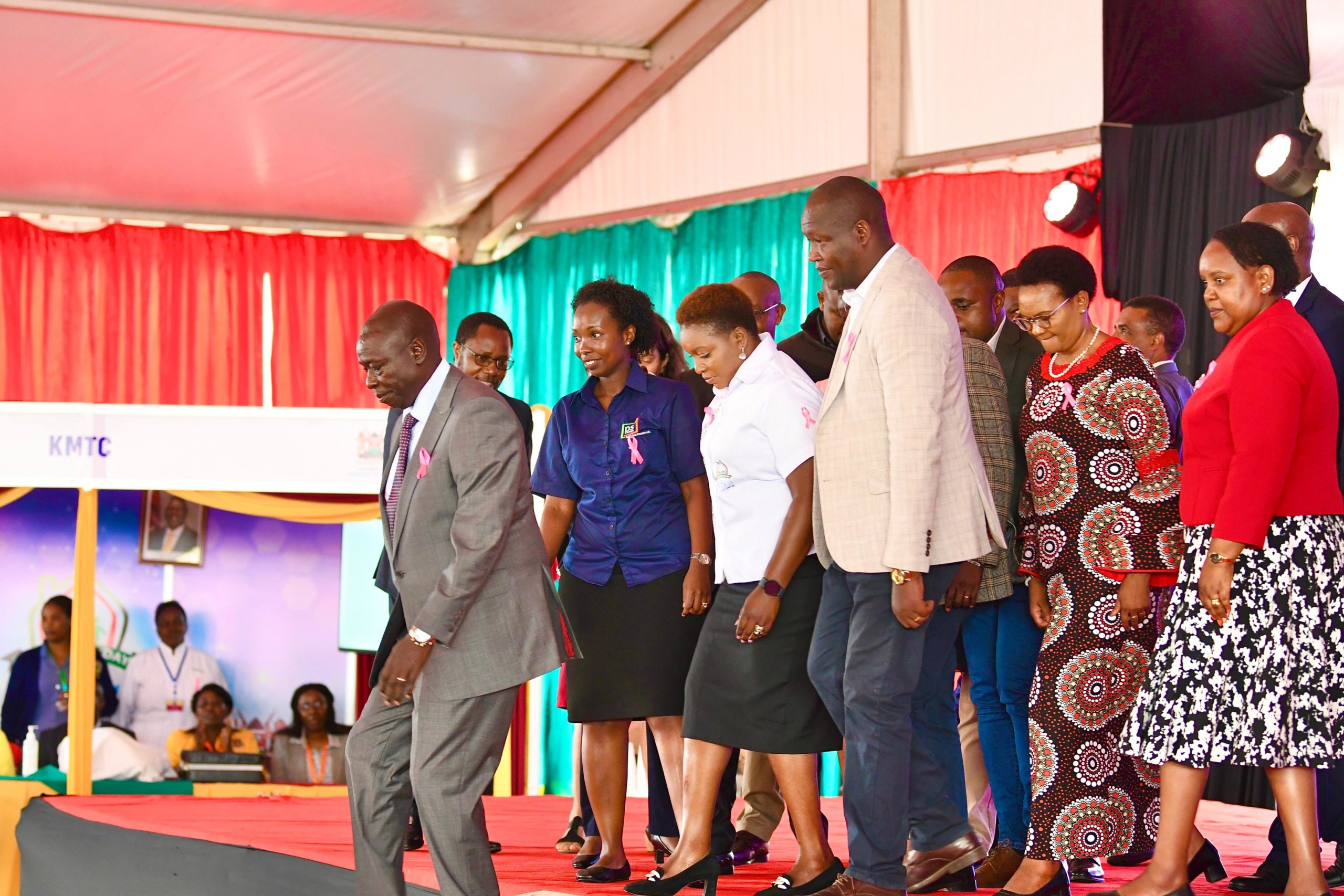 The theme of this year's Mashujaa Day celebrations is 'Universal Health Coverage' for All, a shift in the nation's healthcare landscape, emphasising the principle that healthcare is a fundamental right for all citizens and not a privilege. The attainment of UHC in the country has been a long time coming, with the goal of providing affordable, accessible, and high-quality healthcare services to every Kenyan. The government has made significant strides, hoping to bridge the gap between different socioeconomic groups and ensure that no one is left behind in accessing essential medical services.
The Cabinet Secretary, Ministry of Health, Susan Nakhumicha, shared the four main pillars that the government and ministry intend on tackling in order to achieve UHC in the country. First is a commitment to commodity security, where the Ministry seeks to collaborate with local manufacturers to ensure a consistent supply of essential healthcare commodities. Second, a focus on human resources for health, which aims to address the motivation and management of the country's healthcare workers. The third pillar centres on digitization, with Community Health Promoters (CHPs) utilising locally assembled gadgets to extend primary care networks and provide critical health information and services. Lastly, the Ministry's dedication to social health insurance promises to safeguard the population from financial hardship by guaranteeing that every Kenyan can access high-quality healthcare without incurring substantial financial burdens.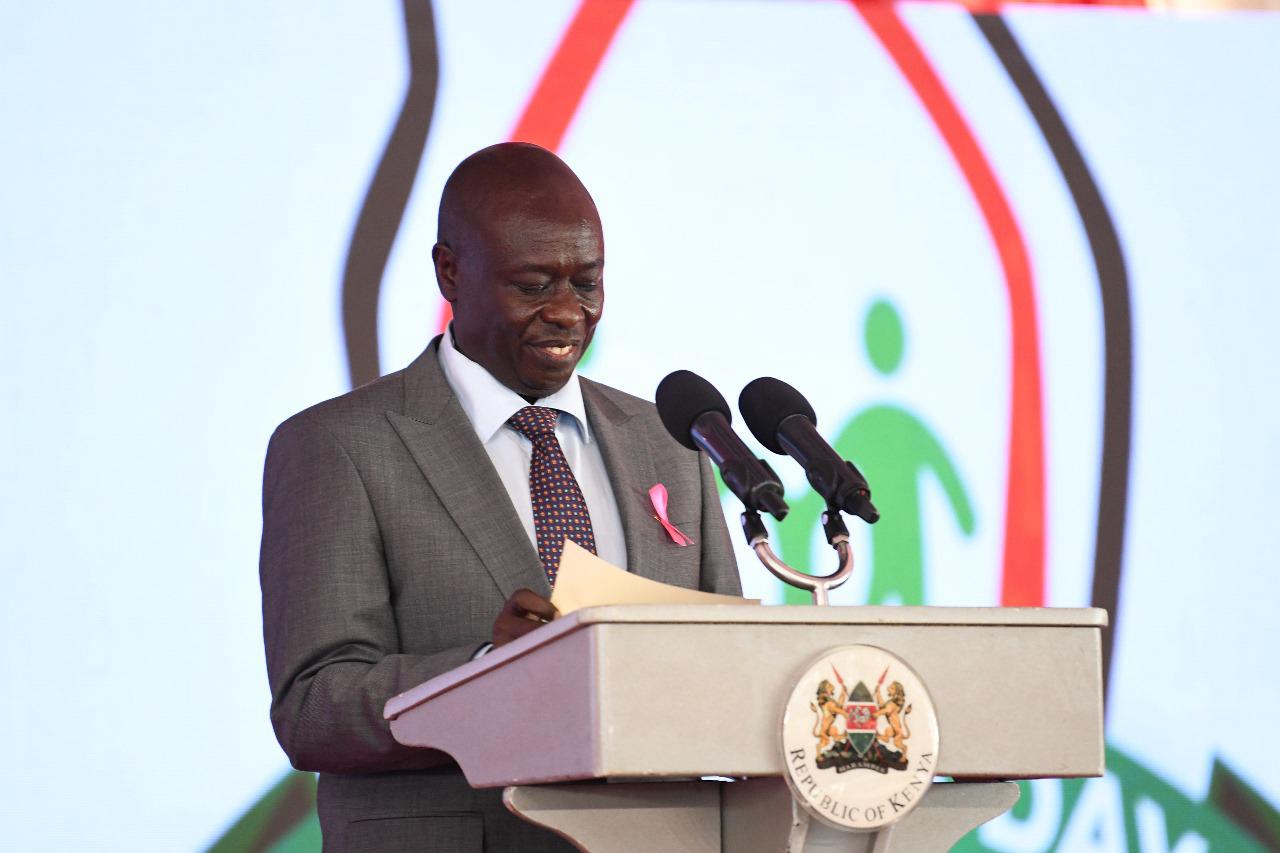 "Access to quality healthcare remains a significant challenge for the majority of families in the country, with only about 26% of the more than 53 million Kenyans having some form of medical insurance cover. The government is therefore investing in promoting preventive healthcare to the grassroots in collaboration with the counties," stated His Excellency, Rigathi Gachagua, Deputy President of Kenya
His Excellency, President William Ruto, recently flagged off 100,000 CHPs in an endeavour to shift the country's healthcare focus from curative services to preventive and promotional healthcare measures, all with the overarching aim of achieving UHC. These dedicated community health promoters will play a pivotal role in this transition, acting as healthcare advocates and educators at the grassroots level. Their responsibilities include raising awareness about preventative healthcare practices, facilitating health screenings, and ensuring that local communities have access to vital healthcare information and resources.
These well-trained CHPs are meant to serve as the first line of defence in Kenya's healthcare system. Equipped with essential tools including first aid kits, jackets, weighing scales, infrared clinical thermometers, and mid-upper arm circumference tapes for both paediatric and adult patients, CHPs can detect health concerns at their earliest stages, allowing for timely intervention and preventive measures.
Over the years, PS Kenya has incorporated community health promoters, formerly known as community health volunteers/workers, into its service delivery model. This forward-thinking approach has had a profound impact on the population, particularly in reproductive health. Through these CHPs, PS Kenya has ensured that over 4,000,000 women of reproductive age have gained access to family planning information and services. Moreover, PS Kenya's innovative approach extends beyond reproductive health, as it leverages the expertise of CHPs in its malaria project in Busia County. The project, through community health promoters, tested 186,480 cases and treated 151,276 malaria cases. These CHPs diagnose, treat, and refer malaria cases, effectively bridging the gap in healthcare access and enhancing the overall well-being of the communities they serve.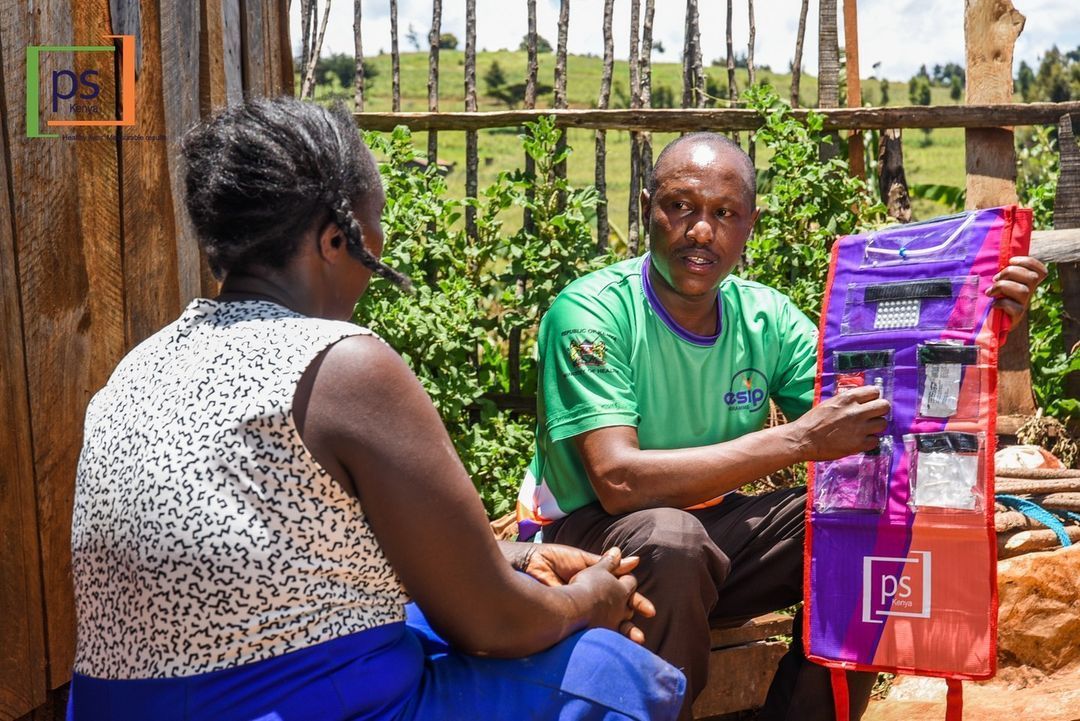 As Kenya stands on the brink of a transformative milestone with the impending launch of UHC this Friday by the President, PS Kenya has proven itself as a steadfast ally willing to continue our journey alongside these dedicated CHPs and the government as we create a healthcare system where no one is left behind.