In the deep rural village of Laluk, within the green scenery of Mulot, we meet Richard Lelei, a husband and father of five children. This seemingly quiet man had a story to share. The visit to the village was made possible through the area's Public Health Officer, Peris Kirinyet. Over time, there has been tremendous improvement in the number of women seeking FP services at the nearby Mulot Health Center.
What led to this increase in a community where social norms affect the social acceptability of FP?
The answer to this question is the reason we want to speak to Richard. We are informed that his efforts have immensely contributed to the increase in the number of women visiting the health center for FP services. And so, on one quiet afternoon, we engage Richard to learn insights into tackling the unending effect of retrogressive social norms that eventually have negative maternal effects as well as economic and social effects.
Richard was born into a polygamous family. His father was 'blessed' to have four wives. He points out that his mother was the youngest, and therefore there was a huge age difference between his parents. According to Richard, life was tough since his father had many children. "Tulikuwa wengi ata hatukujuana vizuri," says Richard, adding that even their father would sometimes get confused when identifying his own children. Provision of basic needs was always limited, not to mention that almost all children never set foot in school. As he grew up, Richard's wish was to be different. He was so sure that he wanted a different life for his children that he refused the wife his father had chosen for him.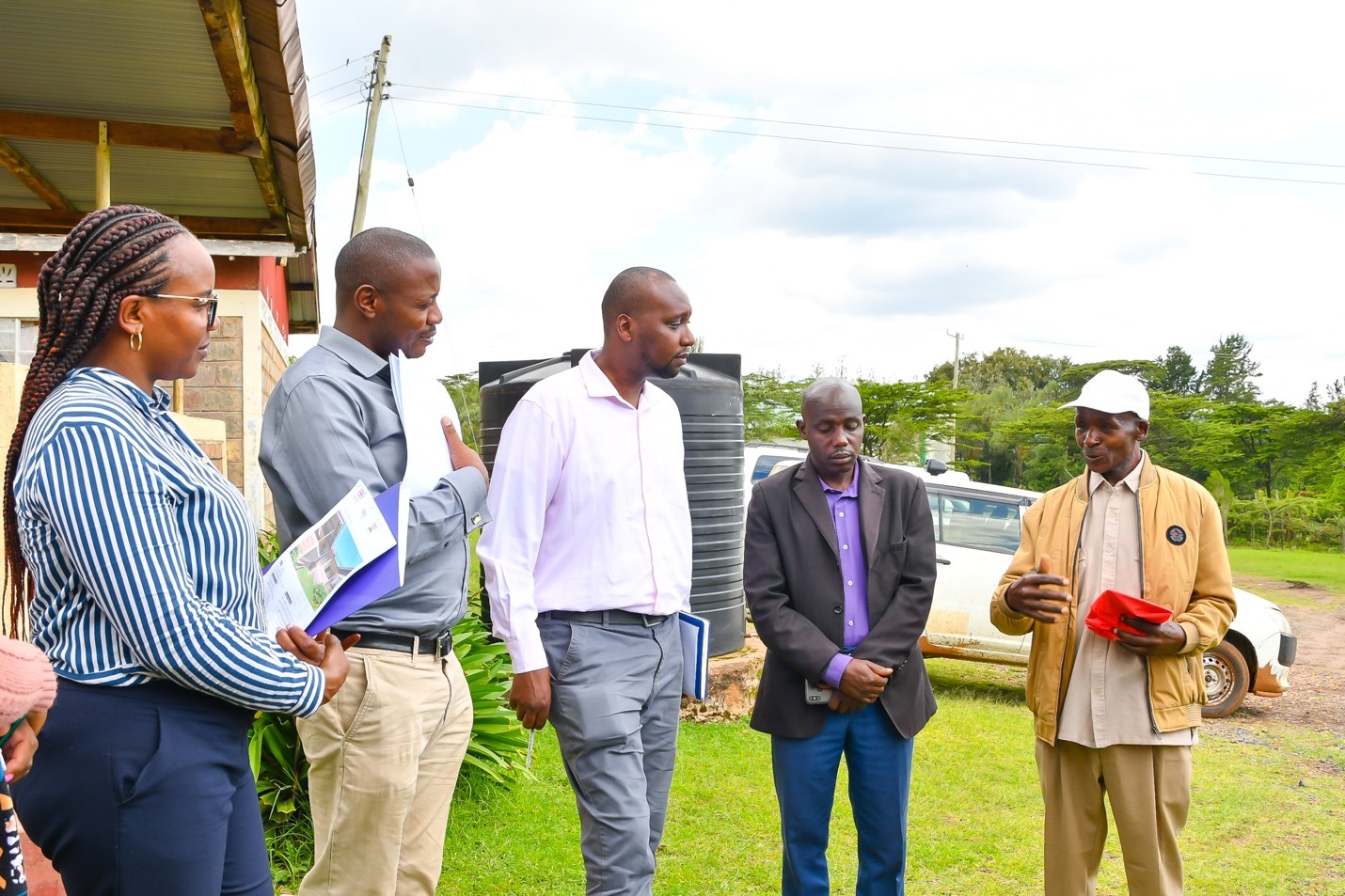 "During our time, a father would choose your bride; I refused because I wanted to plan my own life. I wasn't educated, but I was sure that I would make a difference," says Richard. Eventually, Richard married a lady from another village. By then, Richard had gained a lot of information on family planning through the then-only radio station, KBC. As fate would have it, Richard's new wife was also interested in learning more about family planning. Their interest is what made both join the volunteering program, earning the title Community Health Workers. They would later be rebranded as CHVs, a title they have both held to date.
In 2021, through DESIP, a FP program funded by UKAID, Richard was chosen for training to become a male champion. This was occasioned by the fact that men's decisions among the Maasai and Kalenjin communities are key, especially because they are often considered the custodians of culture and tradition. In such a community, men have an important role to play in family planning, both to meet their own reproductive health needs and to support and facilitate their partner's access to and use of family planning services. Historically, men in this community don't engage in family planning conversations since it is considered a woman's 'business'. To others, family planning is still a taboo and should not be practiced. In fact, their women should not adopt any method without their consent. The training was meant to equip Richard with comprehensive information, enabling him to create awareness and achieve behavior change among his fellow men. 30 other men across the county were trained along with Richard.
Using his own personal experience to educate other men, Richard targets community functions such as barazas, funerals, weddings, church gatherings, and mostly through informal gatherings, to communicate the benefits of FP. His children are all educated, with the last born currently attending a local university. His encouragement comes from seeing men change from "traditional men" to informed men. There is also a significant reduction in the taboo associated with men participating in FP conversations because of Richard's approach. Peris, the PHO who identified and recommended Richard as a Community health volunteer, expresses satisfaction that "her work can be seen through Richard. He says that despite the fact that age is catching up with him, he will never get tired of reminding men that mwanaume ni kupanga familia." (A real man practices family planning)