To improve the uptake and utilization of family planning (FP) methods in Kenya, the Ministry of Health (MoH) through the Reproductive and Maternal Health Services Unit in collaboration with partners, lay emphasis on capacity building as an approach to improve the quality of FP services by equipping a critical mass of service providers with knowledge and skills to offer FP with emphasis to long-acting and permanent methods at all service delivery outlets. It further prioritizes the development of training materials as a specific action in the capacity building process
Delivering Sustainable and Equitable Increases in Family Planning (DESIP) programme has successfully demonstrated how structured on-job-training mentorship can offer a more efficient model for increasing Long-acting reversible contraceptive methods (LARC) service delivery and coverage with the same or better quality of care as compared to classroom-based training coupled with periodic supervision.
This competency-based on job training mentorship focuses on the transfer of knowledge and practical skills. It is assumed that when applied correctly, in the right learning environment, it should enable participants to be competent in offering FP methods. All the topics are presented in units; as such, a unit can be used or adapted by the trainer to address the specific training needs of the participant(s). The units are grouped into three training modules: (i) Short-acting reversible contraceptives, (ii) Long-acting reversible contraceptive methods, and (iii) Post pregnancy family planning methods.
In Narok County, the intervention has successfully been rolled out in Narok North, Narok East, Transmara East, and Transmara West Sub counties.It is currently being rolled out in Narok South Sub county.
"The mentorship program has exposed me to various types of modern Family Planning methods. Previously, I had challenges inserting the intra-uterine contraceptive device (IUCD), but through the practical skills that we have had, I can now comfortably and effectively provide this method." Kipyegon Langat, Mentee/Nurse Mogor Dispensary, Transmara East, Narok County.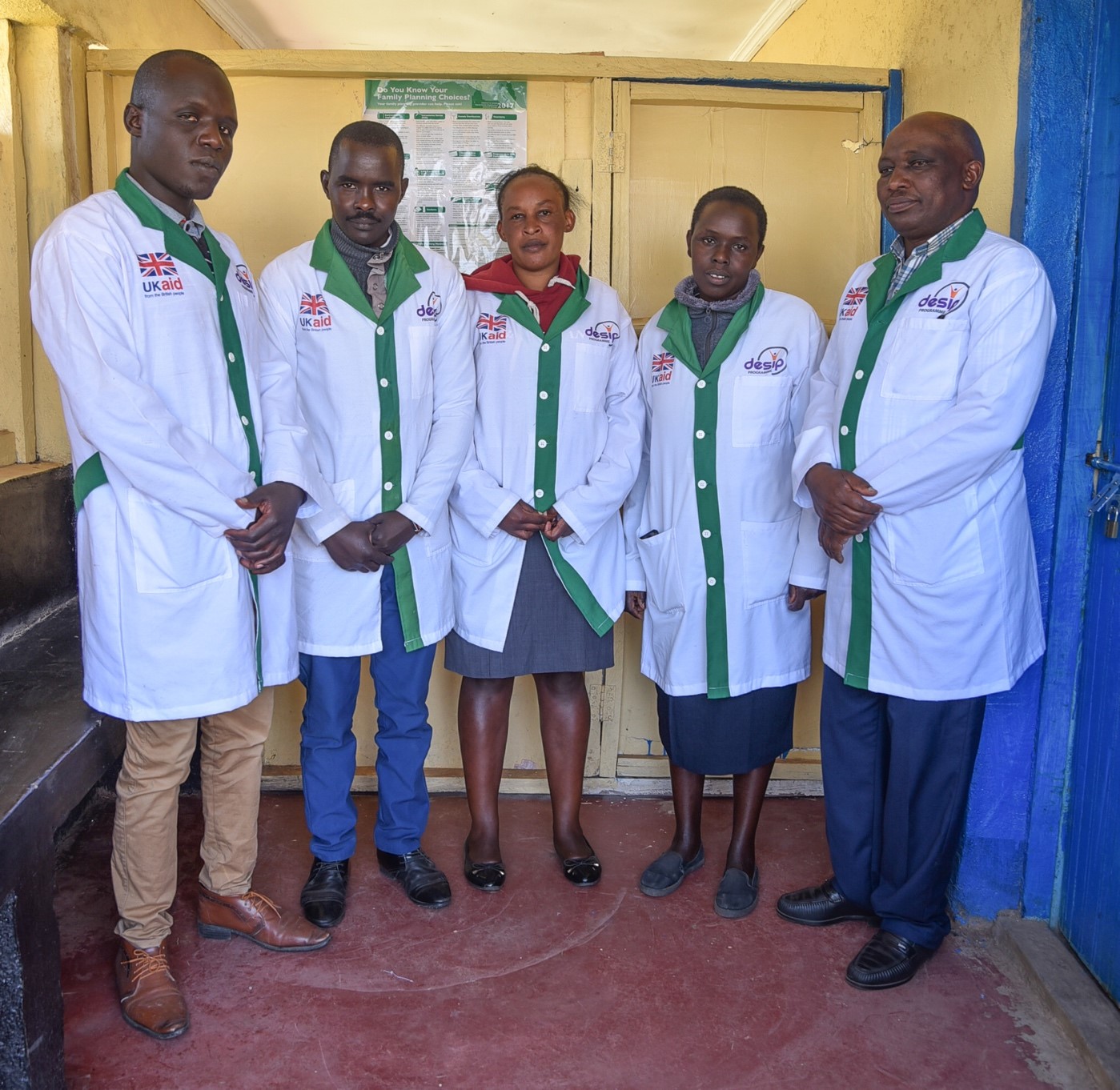 "I have seen tremendous improvement in my mentees since we started this program, the mentees can now offer the Long-acting reversible contraceptive methods with ease. This is excellent news as clients seeking these services in the local dispensaries will benefit from these services". Richard Kipsang, Mentor/In-charge Mogondo Dispensary, Transmara East. Narok County.
DESIP is a UK aid-funded programme focused on Delivering Sustainable and Equitable Increases in Family Planning (DESIP) in low Contraceptive Prevalence Rate (CPR) counties in line with Kenya 'Vision 2030'.