Born and raised in Ngomeni, Kilifi County, Habiba Kadzo Kiti, a young mother of two, learned about the Binti Biashara project through a Community Health Volunteer who was moving around her village recruiting young mothers to the project. When she was approached by a community health volunteer and was briefed about the project, she informed her parents who allowed her to enroll.
The project's implementation in her village was a blessing in disguise, as she had long wished for the opportunity to train and acquire a skill that would help her get a job and earn an income. Kadzo wished to lessen the burden that she had added to her parents by catering to the needs of her two babies. By getting skills from the project, she would look for a job, earn an income, and then use the income to cater for the needs of her babies as her parents focused on providing for the needs of their other siblings.
I'll be able to find customers, braid their hair, and earn money thanks to the new skill. The money will help cater for the needs of my two children, "stated Kadzo.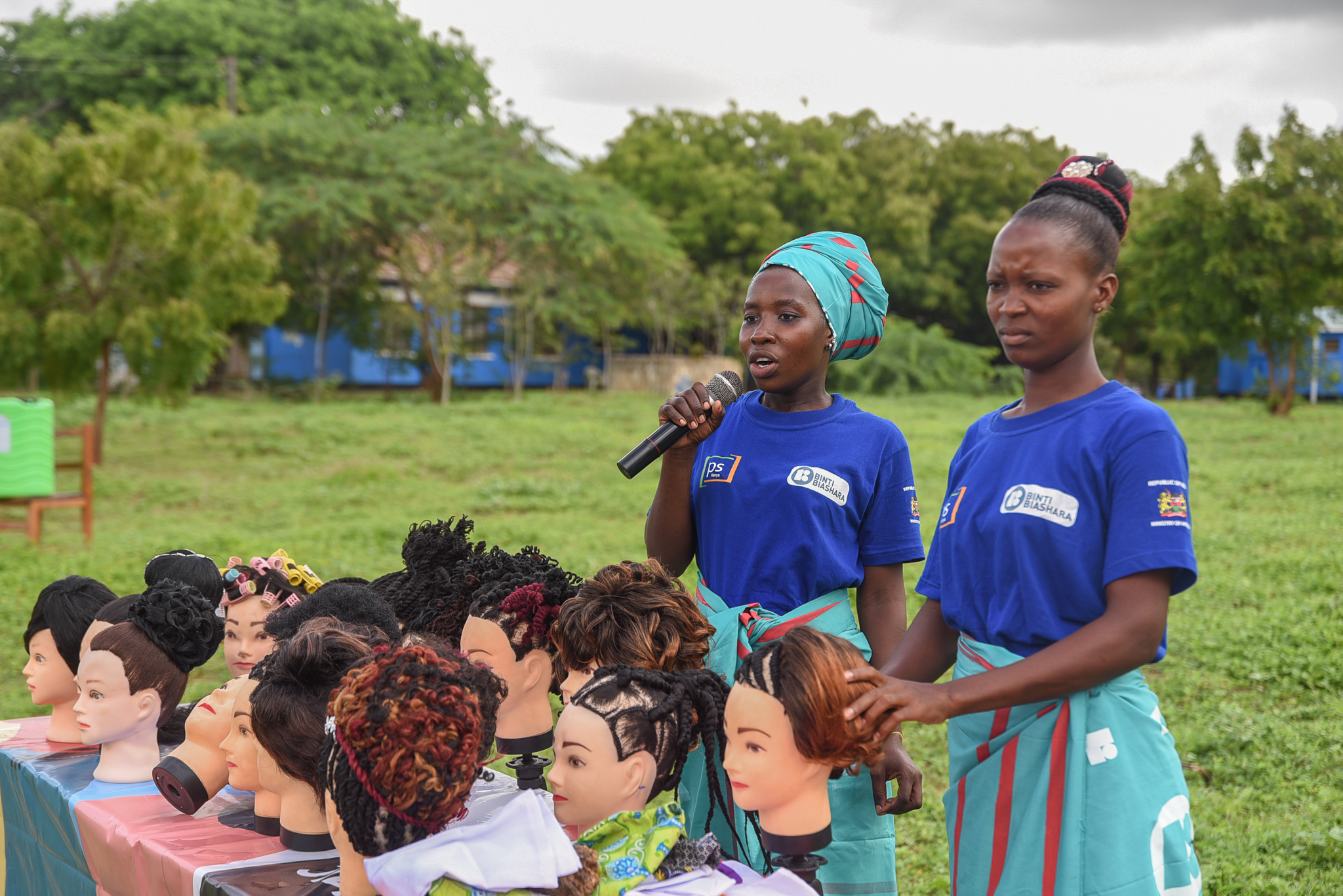 The training involved attachment to a mentor, in this case a hairdresser, where she learnt the skill. In addition to getting the skills, the young mothers benefited from sexual and reproductive health information that was being incorporated into the project. The information acquired would be critical in allowing the young mothers to make informed sexual and reproductive decisions like child spacing.
To facilitate their training, the project provided them with all the learning materials like dummies and braids for practice. After successfully finishing the training, Kadzo graduated and is ready to start her own salon business. "I am grateful to Binti Biashara for giving me an opportunity to achieve my dreams. I plan to open my salon and, with time, I believe that God will bless it and it will grow to be a bigger business that will employ other young mothers, "stated Kadzo.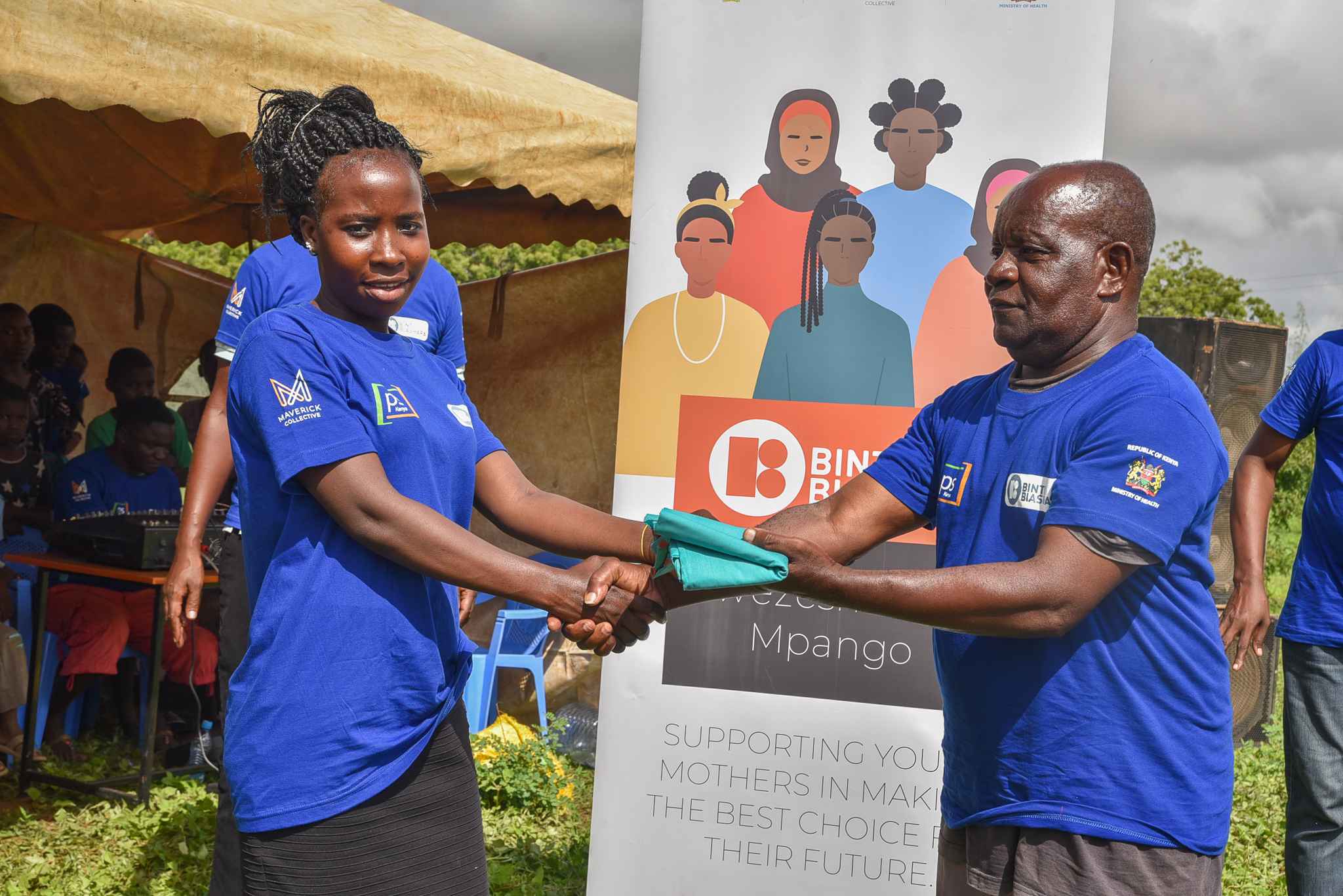 The Binti Biashara project has thus far empowered over 500 young mothers economically by equipping them with skills for economic opportunities.