The Nairobi Summit on ICPD25 was introduced to accelerate progress and assess the challenges encountered in the implementation of the 1994 ICPD Programme of Action (PoA) held in Cairo, Egypt with the National Council for Population and Development (NCPD) being tasked to track, monitor, coordinate and report annually. On 14th February 2023 at the Safari Park Hotel, celebrations were held to commemorate the third anniversary since Kenya, on her part, made seventeen commitments to accelerate the promise of achieving the Cairo PoA.
PS Kenya's supports 11 of the 17 commitments through the Accelerate Project, funded by DANIDA, by working towards contributing to the ICPD25 promise of:
•Zero unmet need for contraception
•Zero preventable maternal deaths
•Zero gender-based violence and harmful practices
The objective of accelerate is to: Increase access to and utilization of comprehensive, inclusive and integrated sexual reproductive health and maternal child health services, increase access to and utilization of comprehensive, inclusive and integrated GBV response and prevention services and to strengthen respect for human rights.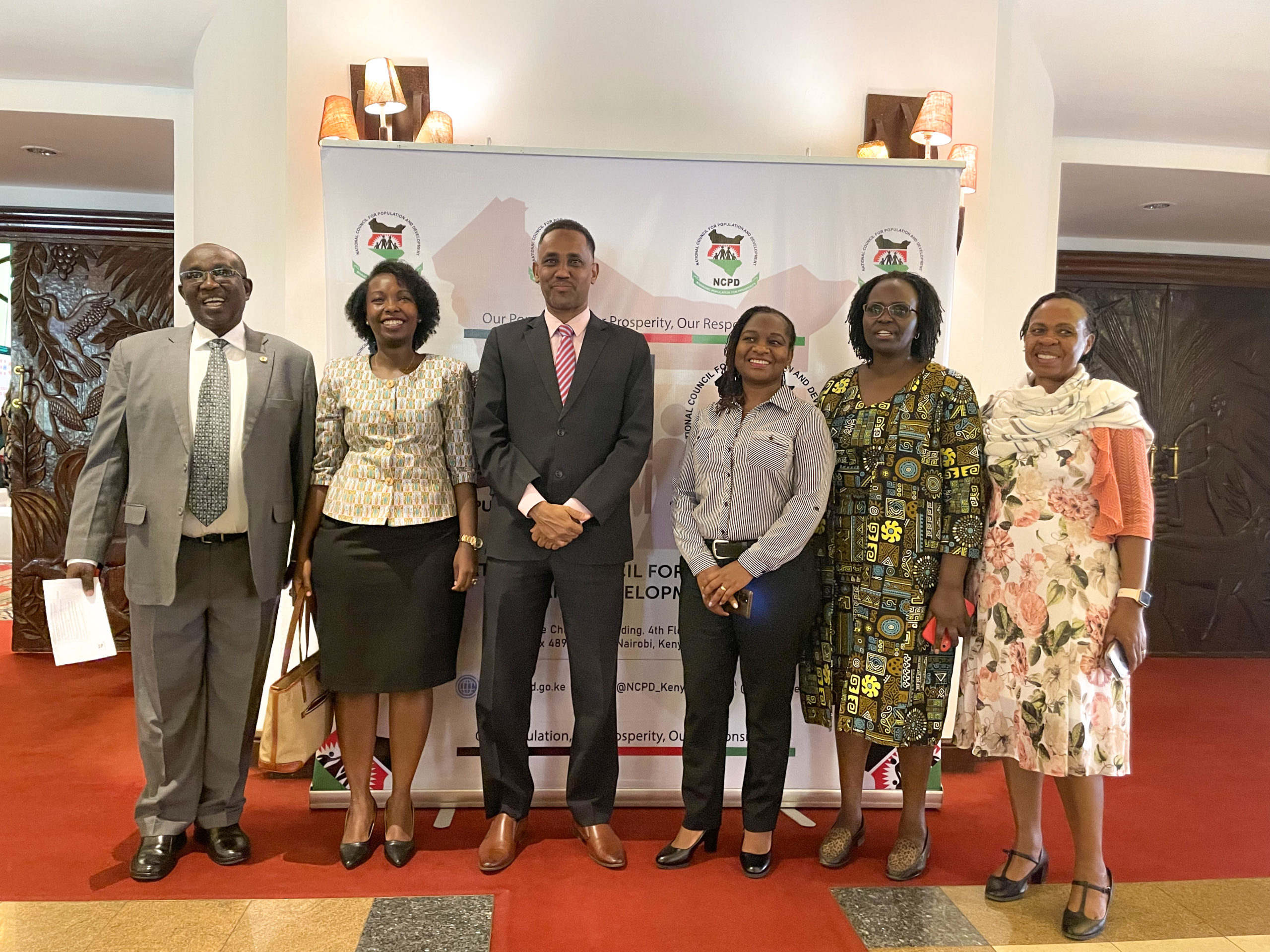 "As CSOs, we are celebrating the collective achievement. We have seen an increase in the modern contraceptive rate as evidenced by the KDHS 2022 survey that was released recently. We are now at 57%. We have also seen a reduction in gender-based violence and reduction in teenage pregnancy. This is because of CSOs and other government players, where we have been able to do a lot of capacity building, training. We've had trainings also for CBOs and grassroot organizations. We have pioneered leadership in the digital space as well. And we make it easier for community members to speak up… As we work towards getting to zero, we would want to ensure that there's an increase of access to services – comprehensive reproductive health services, gender-based violence services, and also to justice and linking with other ministries and other departments to ensure there's success." Dr. Margaret Njenga, Acting CEO PS Kenya, shared as she spoke on behalf of CSOs during the occasion.
She joined Dr. Mohamed A. Sheikh, NCPD's Director General, Ms. Godano Yusuf, ICPD25 Youth Coalition, Mr. Anders Thomsen, UNFPA Country Representative, Amb. Ole Thonke, Royal Government of Denmark, Rtd. Gen. Julius Karangi, NCPD Board Chair, Katherine Muoki, Economic Planning Secretary and various permanent secretaries among many other attendees in launching of the third annual report on implementation of the ICPD25 Kenya Country Commitments 2021/2022 and the launch of ICPD25KenyaHub, a website dedicated to provide timely information of ICPD25 Kenya Country Commitments.