Men face many problems in the world today varying from social, political, financial and even health and well-being. These challenges leaves men's mental health vulnerable and defenseless and yet the society still expects them to provide for and protect their families as the breadwinners. There is an ongoing candid debate around the world about the role of men in their peers' lives. This debate possibly gave birth to the Men's Conference movement that started as a mere discussion on social media.
The men's conference has been viewed as a fortress for men where they converge and discuss issues pertaining their lives. This forum gives men an opportunity to openly and candidly talk about issues affecting their lives and relationships. It is meant to build a better man society and forge resilience among men. Moreover, it encourages men to be open about the issues that affect them, and understand that sharing doesn't make them less of a man but builds them up and gives them the life experience that they deserve. This movement has gained support from politicians, media personalities, health leaders, lawyers and lobby groups. It is believed that the Men's Conference will restore the broken cycle in a man's life and empower them to face their adversities strongly and unapologetically.
Population services Kenya (PS Kenya) through its overarching self-care insight driven campaign dubbed Confirm Unajijua, which can be translated into 'confirm that you know your HIV status', supported this year's men's conference event held at Carnivore Garden in Nairobi. The campaign took advantage of the hundreds of men that trooped into the event to educate them on the importance of HIV self-testing as a means of keeping up with their status, as well as how to stay safe from sexually transmitted diseases. It was also an opportune time to shed light on the 'ASKA' WhatsApp chatbot, which acts as a digital counselling platform where one can access factual information on HIV and sexual reproductive health.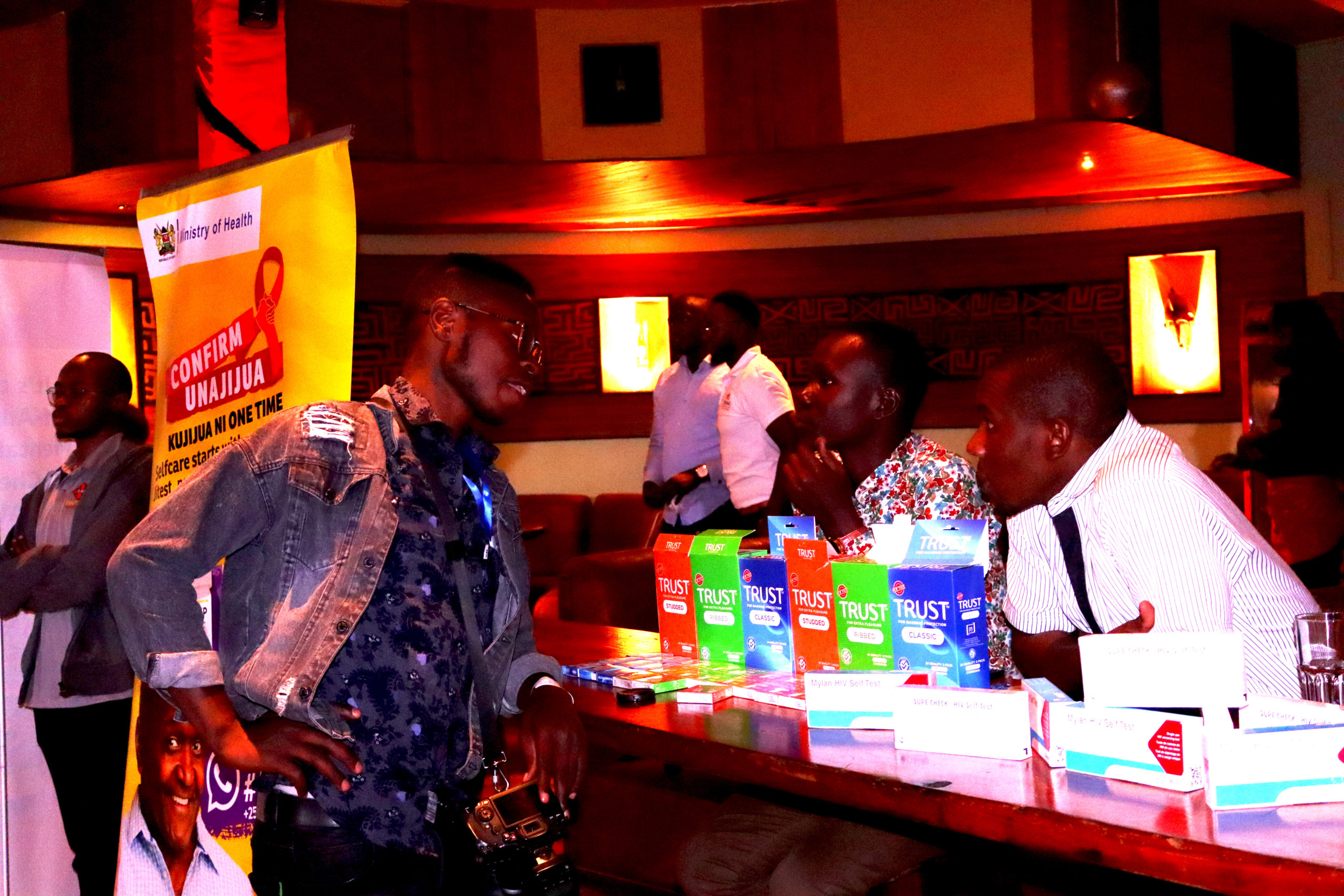 PS Kenya has remained steadfast in promoting accessibility to health products like HIV self-testing kits among hard-to-reach men who would not normally resort to facility-based testing. Self-testing empowers them to find out about their HIV status conveniently and privately and enables them to make the decision to take control of their lives. PS Kenya endeavors to create fulfilling awareness that will promote access to and uptake of HIVST kits and other selfcare products among sexually active men and women. This campaign will beef-up the government efforts to achieve UNAIDS 95%-95%-95% goal to put HIV epidemic under control.