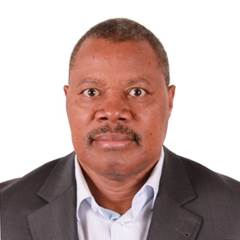 PS Kenya is pleased to announce our new board chair, Dr. Festus Ilako.  Dr. Festus joined PS Kenya's board in July 2017 and was appointed as the vice chair in November 2021. A position he served until his recent appointment as the board chair on 15th September 2023. Dr Festus succeeds Ms. Anne Ng'ethe whose term as the board chair ended on 15th September 2023. Ms. Anne will continue serving in the board as a member to the end of this year and we thank her for her continued service.
Dr Festus Ilako brings a wealth of experience, a deep passion for PS Kenya's mission, and an unwavering commitment to driving positive change in the healthcare sector. He is an experienced leader in public health, research and medicine with over 30 years of practical and hands on experience in public, private and non-profit sectors in Africa. He trained as a medical doctor at the University of Nairobi, specializing in Internal Medicine and Tropical Medicine, worked for the Kenyan Air Force, Aga Khan hospital before joining Amref Health Africa.
Currently, Dr Festus runs a leading gastroenterology practice & Aviation Medicine consulting practice in Nairobi and he is the Chairman of Ngong Lane Management Ltd.
We are delighted to welcome Dr Festus as the new board chair and look forward to his continued leadership towards the growth and success of PS Kenya.