"Yule anakupea, pia ananipea. Akikuletea ananiletea, sote tunashare. Ogopa sana Nairobi'
These words make up the chorus of one of the most famous songs in the country, as they aptly describe what it is like to date in the 21st century. From connotations such as "Wamama wa Harrier" to "Mubabaz" and even "Ben 10," the relationship scene in the country is currently at its worst.
On a typical Saturday night in a Kenyan bar, you will come across the following characters: The married man who has conveniently taken off his ring, the college girls looking for someone to buy them a drink, the single corporate woman on a night out with her friends, and a group of men with commitment issues in their football jerseys: One out of every five people that you meet in any of these groups is going to end up going home with a stranger at the end of the night, with no regard for their status, marital status, or health.
One thing you cannot take away from PS Kenya is its ability to come up with catchy, relatable, consumer-oriented Social Behavior Change (SBC) campaigns. From "Wacha Mpango wa Kando" to "Chukua Selfie," PS Kenya strives to communicate with those who are at the highest risk of contracting sexually transmitted diseases across the country. Our most recent HIV campaign, dubbed "Confirm Unajijua," focuses on the youthful population aged 18 to 34 in both genders and males 35 years and older.
Just as the name suggests, Confirm Unajijua is a call for people to keep up with their HIV status through the use of self-testing kits. HIV self-testing kits take away the stigma and fear that come with having to queue at a hospital or visit a VCT center. For Ksh 700 and below, you are now able to know your status from the comfort of your home. The best part is that if you fear needles, there is an oral option that doesn't require you to draw blood at any point. The campaign also involves the use of a WhatsApp chatbot named "ASKA" that guides you through where to find the HIV self-testing kits, what to do in case you turn out positive, or how to maintain a healthy lifestyle.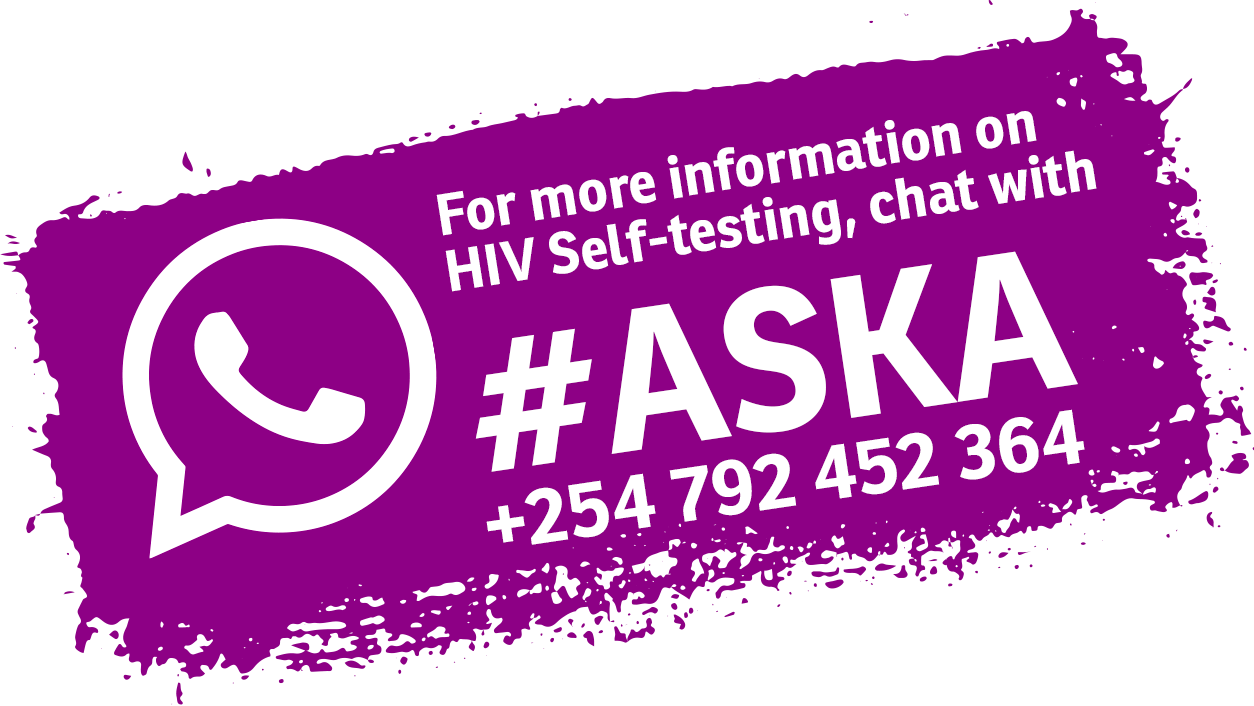 Apart from social media dissemination, the campaign partners with various organizations that bring together its main target audience. From concerts such as the "Choma na Ngoma Festival" to university activations, PS Kenya hits the ground running and ensures that people are aware of the repercussions of risky sexual behavior.
On February 18, 2023, we partnered up with Nation Media Group for their XOXO 2023 Singles event, which sought to bring single people together in a bid to start relationships through speed dating. Within the crowd, we had some people in relationships who identified as single for the day as well as some people in what are now called "situationships." The Confirm Unajijua campaign took advantage of this gathering to convey the message of the importance of self-testing every three months and the use of condoms while encouraging healthy sexual behavior.
Even as you socialize out there, remember to protect yourself and your partner.