In Kenya, plumbing and masonry have for a long time been associated with the male gender. Many believe that such jobs are usually tedious and require someone with muscles to undertake them, but with more exposure, this notion is gradually being reversed, and we are now seeing women getting trained and taking such jobs.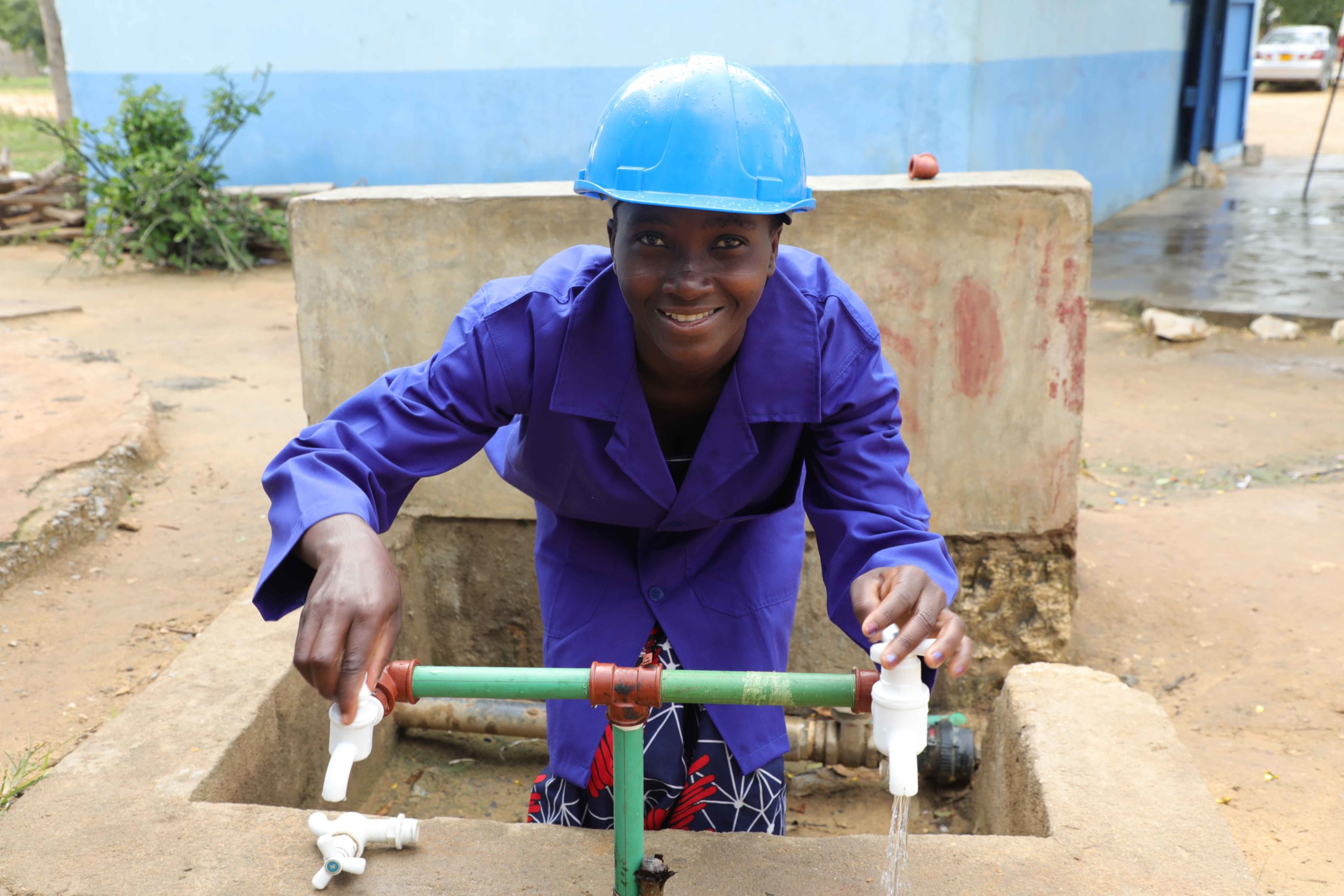 An example is the story of Elizabeth Kazungu, a young mother from Marafa in Kilifi County and a beneficiary of the Binti Biashara project. When the project recruited and sponsored young mothers like her to undergo training at the local Marafa Technical and Vocational Education Training, many of her colleagues opted to train in hairdressing, tailoring, and catering, but she opted for the "difficult one": plumbing.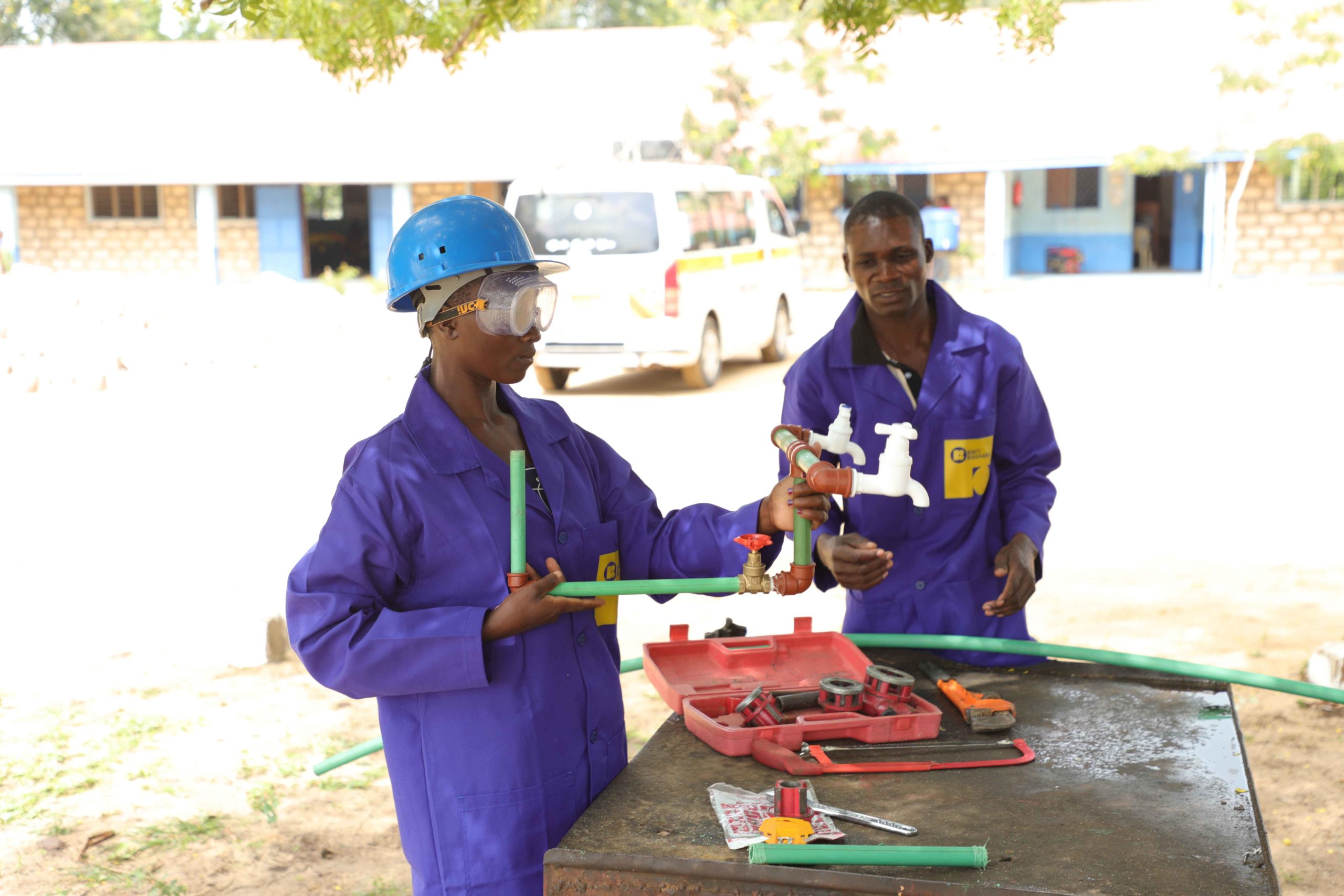 When she enrolled at the school, many were shocked and never believed that she would manage to complete the course, but her instructor wouldn't let her dream get shuttered, he kept encouraging her. He was proud of Elizabeth as she would be her first female student to train in plumbing. "I was glad to receive Elizabeth as my first female student to train in plumbing; throughout the training she was hardworking and put all her effort into learning. "I am sure that she will succeed in this career," stated Mr. Mulewa, Instructor of Marafa Technical and Vocational Education Training.
Throughout the course, she showed enthusiasm and was able to grasp even the complex ideas. Some of her friends would, at times, discourage her, but she was determined to the end. She religiously attended her classes, put more effort and was among the young mothers who graduated during her cohort's graduation. If you looked for a plumber in Marafa today, she would probably be one of the plumbers that would come and sort out your plumbing issues.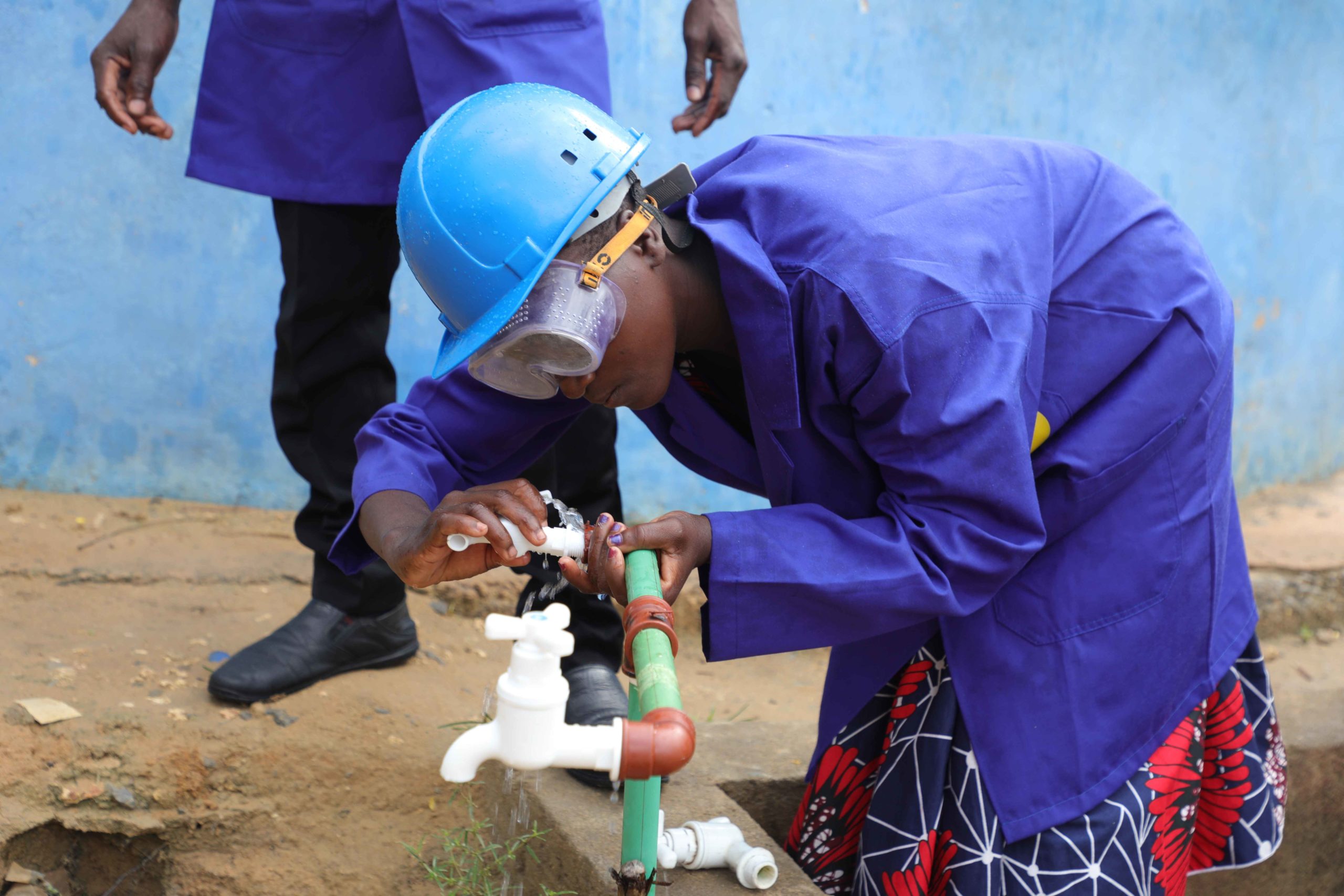 "I am grateful to the Binti Biashara project. As a young mother, I had lost hope in life and was only staying at home. I didn't have a future, but PS Kenya came through for me. They took me to school and empowered me with skills. I will perfect the skill, look for plumbing jobs, earn an income, and support my baby," stated Elizabeth Kazungu.
As the Binti Biashara project comes to an end, the story of Elizabeth will continue to inspire other girls to always believe in themselves. The project managed to empower over 500 young mothers, who benefited from the various skills that were being offered by the program. In addition, the program integrated sexual-reproductive health education to allow the young women to make informed sexual and reproductive health decisions.
The Binti Biashara project was funded by Maverick Next, an affiliate of Population Services International, and implemented by PS Kenya in partnership with the County Government of Kilifi.