Kiilu Kilonzo was reluctant to go to the hospital for a checkup when he developed an irritant cough that was accompanied by chest pains and general body weakness. He could not imagine that he had acquired Tuberculosis (TB) for a second time. Previously, he had successfully been treated for normal TB (Drug Sensitive TB). To him, the new condition was because of the harsh weather he had exposed himself to considering that he was homeless and slept outside shops in Majengo slums. Majengo is a slum located in Shauri Moyo, Kamukunji Subcounty in Nairobi County, and is about three kilometers from Nairobi Central Business District (CBD).
With time, his condition deteriorated. One day as he rested on some nearby grounds, he collapsed and was rushed to the nearby Eastern Deanery AIDS Relief Program (EDARP) health facility located in Shauri Moyo. After resuscitation, some tests were conducted and he was confirmed to be suffering from Drug Resistant Tuberculosis (TB), a type of TB that does not respond to standard TB medication, instead, its treatment involves the use of alternative TB medicines for a longer period.
"When I started coughing, I dismissed the condition as normal flu and that it would go away with time. As days went by, my condition deteriorated. I developed chest pains, accompanied by fatigue and at times when I coughed and spat, I could see blood.  One day, I collapsed and when I woke up, I found myself in the hospital. Some tests were conducted and was confirmed to be suffering from Drug Resistant TB," stated Kilonzo.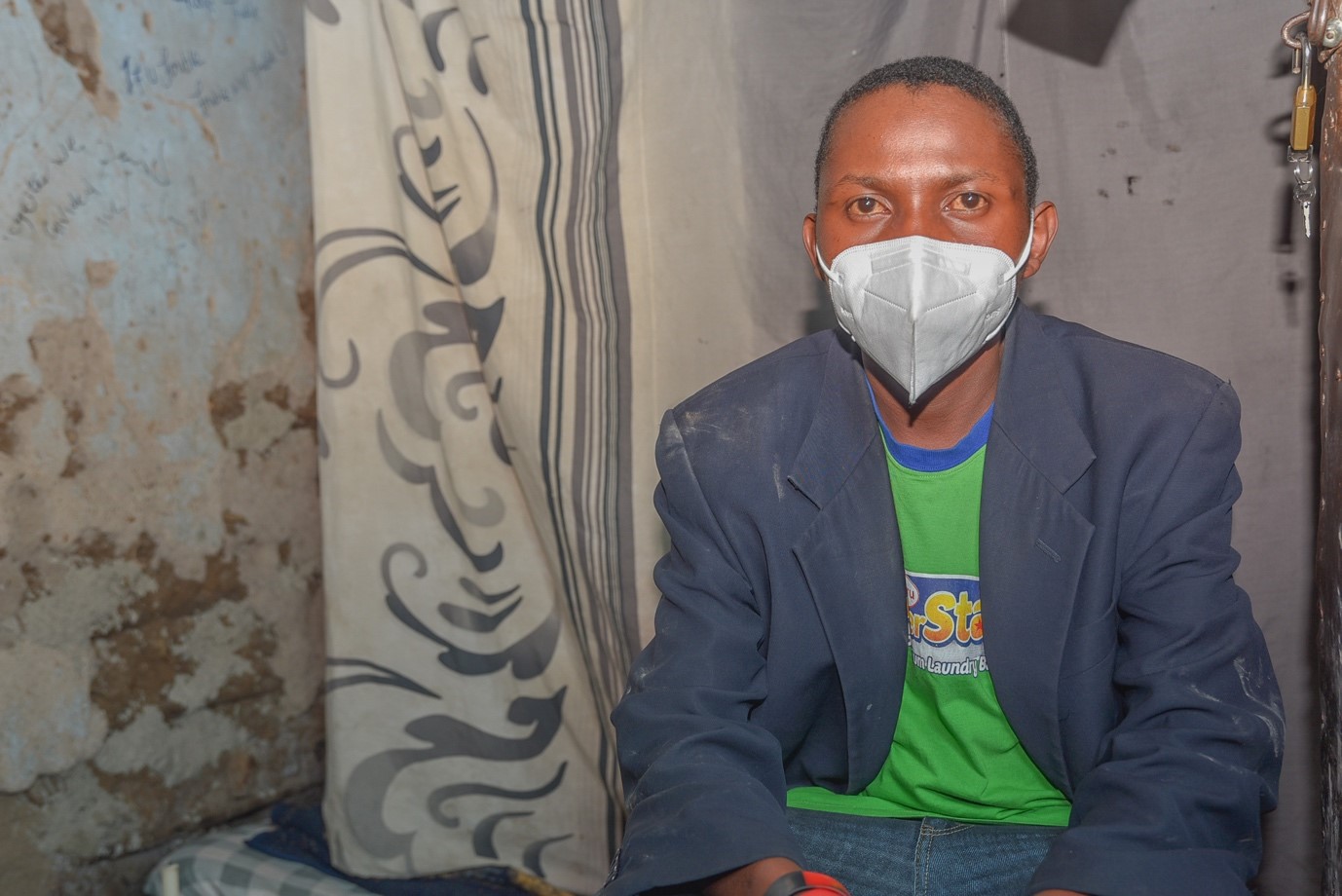 After getting screened and confirmed to be suffering from Drug Resistant TB, Kilonzo started treatment. It is now six months since he started his medication, and his health has improved significantly. He stated that he is much better than how he was when he was first taken to the hospital. ". It is now six months since I started my medication, and so far, my condition has improved compared to how it was when I was first rushed to the hospital. I will continue going for my medication at the hospital and I believe that after the twelve months, I will be fully healed." Stated Kilonzo
Kilonzo goes for his medication at the Eastern Deanery AIDS Relief Program (EDARP) Health Center, a facility that is partnering with the TB Reach Wave 9 project to improve quality of care among DR-TB patients. In addition to taking his medication, he also receives counseling and psycho-social support.
"We had previously treated Kilonzo for Drug Sensitive TB and he successfully completed his treatment. Thereafter, he disappeared and was not traceable. He was brought back to the facility after he had collapsed and after we conducted some tests, we confirmed that he was suffering from DR-TB. He is now on medication and his condition is gradually improving, even as we follow up to ensure that he completes his medication," stated Stella Gatoto, TB Nurse at EDARP health facility in Shauri Moyo.
In addition, Kilonzo has also been linked to a support group that comprises of Drug Resistant TB patients where Kilonzo and the team are receiving support from well-wishers and other partners. The group has also helped Kilonzo to get a house, he and capital and he is currently engaged in selling second-hand clothes commonly referred to as Mitumba. Through this, he generates income to buy food and pay rent.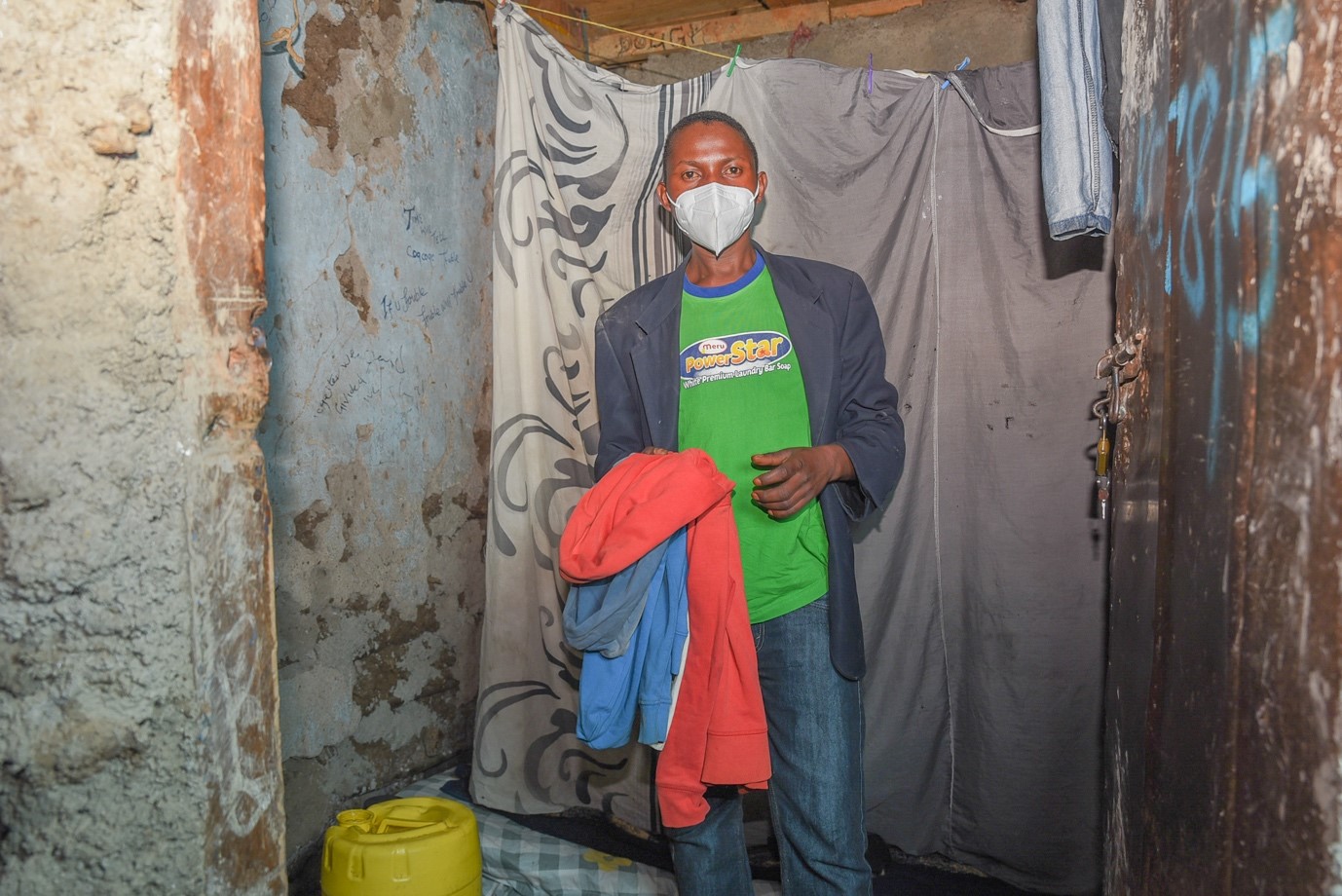 TB Reach Wave 9 project is a grant from the Stop TB Partnership whose goal is to optimize the quality of care for optimal treatment adherence among drug-resistant (DRTB) patients to improve treatment outcomes in 2 drug-resistant TB high-burden counties (Nairobi and Mombasa) in Kenya.
Key intervention strategies for the project includes strengthening appointment management of DR-TB patients through a stratified approach of both the "buddy system" and the use of digital devices, improving the quality of care among DR-TB patients through a patient-centered approach with the use of psychologists' (counselors') support during the treatment course and carrying out advocacy and awareness for DR-TB management and services through the dissemination of DRTB messages in the community.