On the 13th of July 2022, PS Kenya took their bid to serve Sara a notch higher by bringing together 32 community-based organizations (CBOs) from 18 counties in Kenya under an umbrella body known as the "INUA GRASSROOT NETWORK". This initiative is in response to one of PS Kenya's strategic pillars, that is, to work with and through others to achieve impact at scale. The network aims at uniting all voices and stakeholders with a special focus on improving the lives of the vulnerable, including women, children, and people with disabilities.
"One of our key pillars is to work more with others and through others to achieve sustainability. Through Community Based Organizations, we want to create impact beyond PS Kenya," Joyce Wanderi, Chief Executive Officer, PS Kenya.
Over the years, PS Kenya has worked through Community Health Volunteers (CHVs), CBOs, religious leaders, and local administration to empower the community and help them make informed decisions on health, social issues, and all-round development. Thanks to the various projects that the organization is implementing across the country, wew were able to engage members from the grassroot level in the following counties: Nairobi, Kiambu, Kilifi, Kwale, Mombasa, Kisumu, Homabay, Kisii, Nyamira, Narok, Kajiado, Baringo, Samburu, Marsabit, West Pokot, Elgeyo Marakwet, Garissa, and Isiolo.
"I urge all CBOs to embrace all the issues at the community level. Let this expand into a bigger Network & actually INUA everyone. We are going to support you and work with you in any way possible," Gladys Mugambi-Head Division of Health Promotion.
The CBOs tackle a range of sexual reproductive health issues, from family planning, Gender-based violence, fistula, Female Genital Mutilation (FGM), and early marriages in the North Eastern and Rift Valley regions, to the high rate of teenage pregnancies in the coastal region. However, the Inua grassroot network also has CBOs operating off the premise of health, with some focusing on education, financial empowerment of the youth and their community as a whole.
PS Kenya has already embarked on capacity building of these CBOs, having taken them through virtual training sessions on financial management, compliance and good governance. Inua Grassroot Network plans to further support the CBOs in project management, Social Behavior Change Communication (SBCC), resource mobilization, technology, linkages, business support programs, and systems and compliance.
"CBOs are the voice of the people. It is high time that our communities are able to make policy decisions on what they want and how they want it." Lilian Mutua- Health Promotion- NMS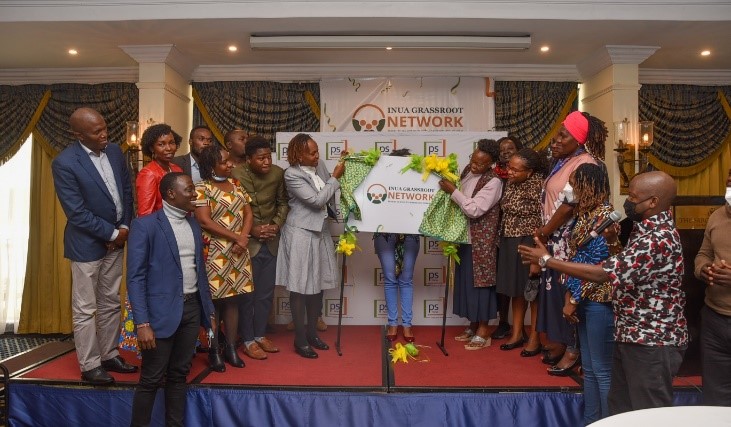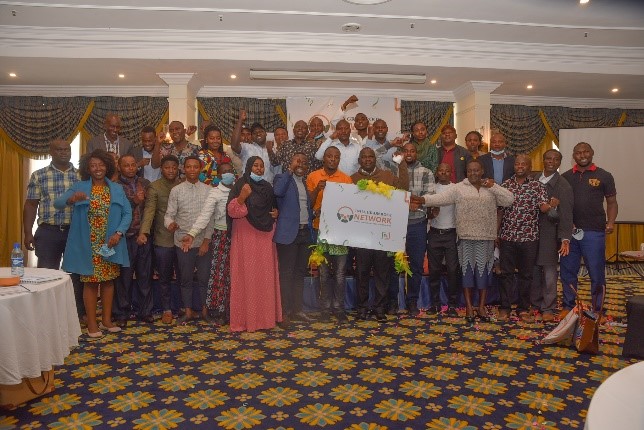 Through their interactions with PS Kenya, some of these CBOs have managed to clinch funding from both local and international donors. A good example is the County Youth and Adolescent Network based in Homabay County and the Arise and Shine CBO, which operates in Muhoroni and Nyando sub-counties. The INUA Grassroot network will also support the CBOs in gaining credibility in the eyes of the community and other organizations that would be interested in funding them and give them a chance to participate in policy development, both at the county and national level, thereby amplifying the voices of the communities that they serve.