Population Services Kenya (PS Kenya) was present in Nakuru County during this year's immunization week, which was held between the 24th and 30th of April 2023 in Njoro sub-county after we were invited by the area Member of Parliament. Immunization Week is an annual global public health campaign aimed at promoting the use of vaccines to protect people of all ages against vaccine-preventable diseases. The campaign is usually held in the last week of April and aims to raise awareness and encourage people to get vaccinated. The campaign also seeks to highlight the progress that has been made in increasing access to vaccines in different parts of the world.
Vaccines have been scientifically proven to prevent the spread of infectious diseases and save lives. Immunization helps protect the vulnerable, such as children and the elderly, by arresting any disease outbreaks before they lead to devastating effects. Through immunization, we have been able to eradicate diseases such as small pox and are close to doing the same for polio. Vaccination is critical to not only improving the quality of life for individuals but for the community as a whole.
PS Kenya is currently running a COVID-19 vaccination campaign in Nakuru County, in Njoro and Rongai sub-counties under the Vaccination Action Network (VAN) project funded by the Rockefeller Foundation. The main objective of the campaign is to increase the uptake of the COVID-19 vaccine by addressing the fears, myths, and misconceptions associated with the vaccine and creating awareness about its availability in Nakuru County health facilities. The project kicked off in January in the two sub-counties after recommendations from the County Health Management Team (CHMT). Nakuru has over 43% of its population fully vaccinated. The project targets to increase this by 20% every quarter for those under 18 years and increase by 10% for adults. PS Kenya employs Community Health Volunteers (CHVs) to carry out community mobilization and linkage to health facilities.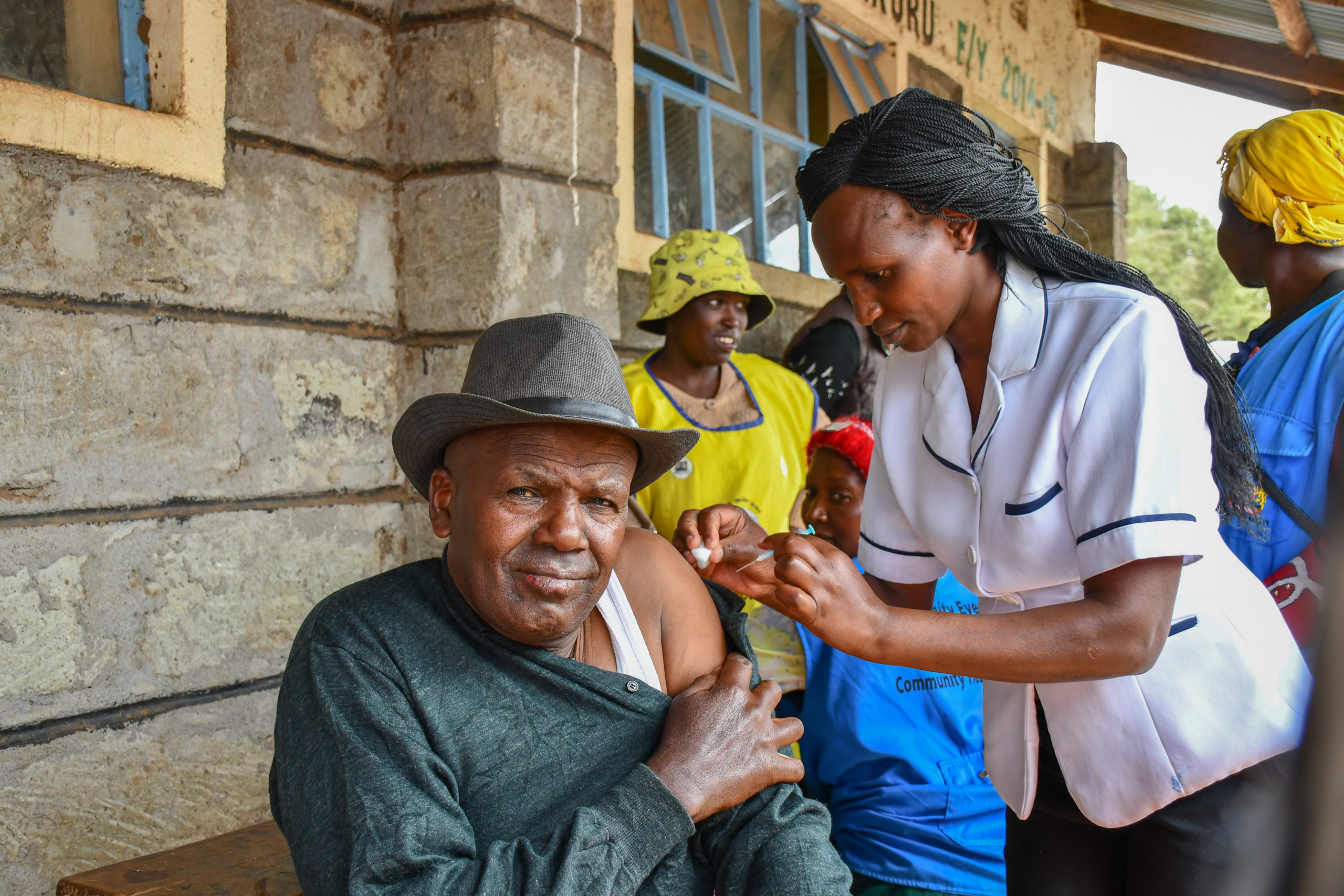 As PS Kenya, we pride ourselves on our Social Behavior Change (SBC) campaigns that we run both on the ground and through our social media platforms. Under the VAN project, we are currently running the 'Chanjwa' campaign, which encourages COVID-19 vaccination, on our Facebook, Instagram, Twitter, LinkedIn, and TikTok pages, with the main county of focus being Nakuru County and the target audience being children above 13 years, the youth, and the elderly.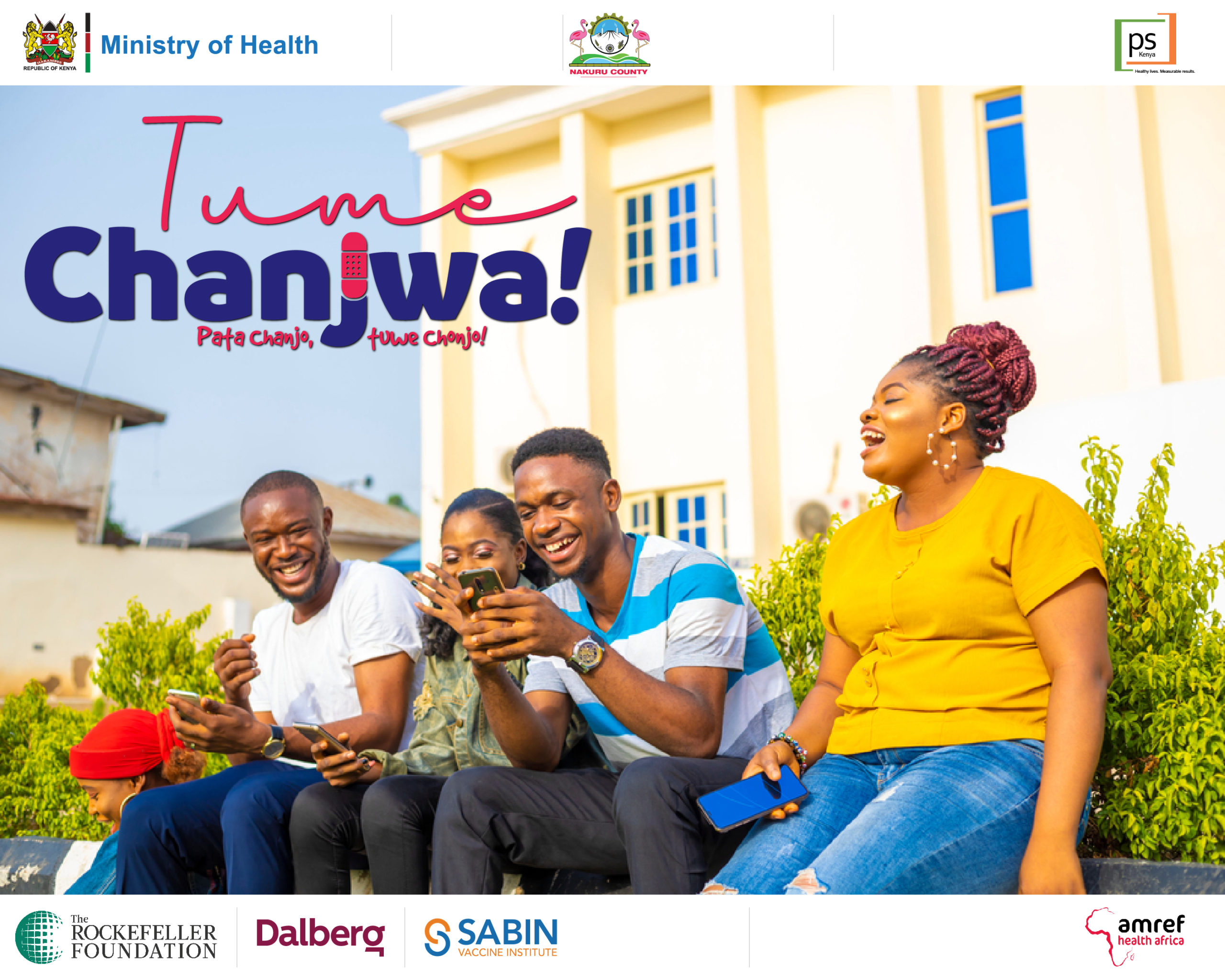 The main event attracted hundreds of people with the services on offer being COVID-19 vaccination, breast and cervical cancer screening, family planning and antenatal care as well as a general medical check-up. The integration of services aimed at ensuring that any individual could get comprehensive care beyond just what they were seeking.
Under our social marketing wing, we have the Tunza Family Health Network franchise that was established in 2008, with its focus being to offer quality and affordable healthcare services to ordinary Kenyans. The network has a membership of over 400 facilities and provides over 3.5 million Kenyans with quality healthcare every year. Through the network, we have been able to partner with different stakeholders to bring forth integrated services in various counties, ranging from non-communicable disease screening such as cancer to well-baby immunization.
As we continue to face new challenges and emerging diseases, PS Kenya remains committed to strengthening the health market and empowering Kenyans to make healthy choices by reinforcing the need for vaccination so that we can create a healthier, safer, and more resilient world for all.