The Maverick Next fellows met and interacted with Pendo (project archetype and beneficiary) during their maiden visit to Kenya. The visit took place between 20th to 23rd June 2022 in Magarini, Kilifi County where the program is being implemented. Dubbed Binti Biashara (translates to business minded girl), the program seeks to empower Pendo economically by equipping her with skills that will link her to economic opportunities while at the same time strengthen her sexual and reproductive decision-making by making it easier for her to access information and services.
Why Kilifi County
Kilifi county has a high unmet need for FP/Contraception at 34% (Kilifi FP CIP 2017) with high teenage pregnancy rate at 22 % compared to the national average of 18 per cent. Early childbearing among adolescents (15-19 years) has been occasioned by early marriages, poverty, high rates of school dropouts (high illiteracy levels), high unmet need for contraception among adolescents and poor access to contraceptives.
During the field visit, they got to engage with pendo through sessions dubbed aspiring together, where young women and their influencers share accurate information on sexual and reproductive health and discuss how the community can create an enabling environment for them to achieve their dreams.
On the final day of the visit, the fellows got a chance to join a cohort of Pendos who were graduating from the local vocational training institutions.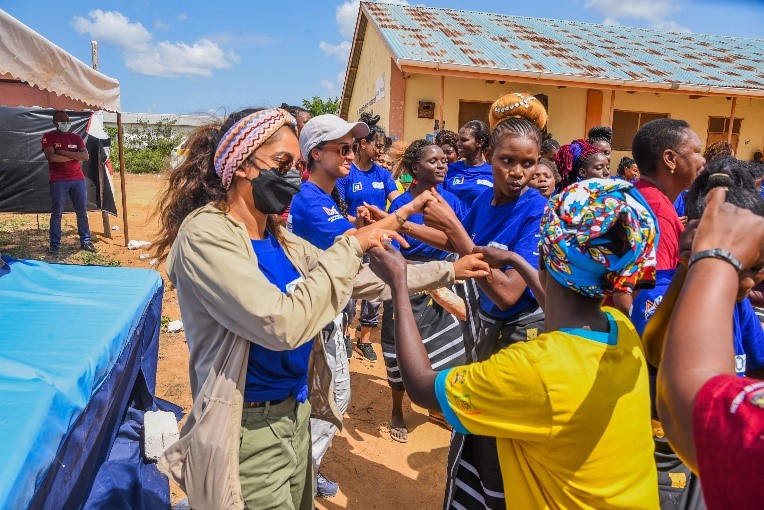 For the Maverick next fellows, getting to see empowered girls was a game changer. "I have been passionate about supporting girls my whole life. I think that this is a very impactful project and I'm grateful to be a part of it," stated Olivia Chowdri
They also got a chance to engage with the county health leadership who appreciated what their support had done for the young mothers. "We want to take this early opportunity to really thank you for what has happened and you'll have the opportunity experience the impact that the project once you get to the field. Where we sit as the executive of this department, we will endeavor at whatever cost to even strengthen and explore many other ways of collaboration to the benefit of our young girls." Dr Mulewa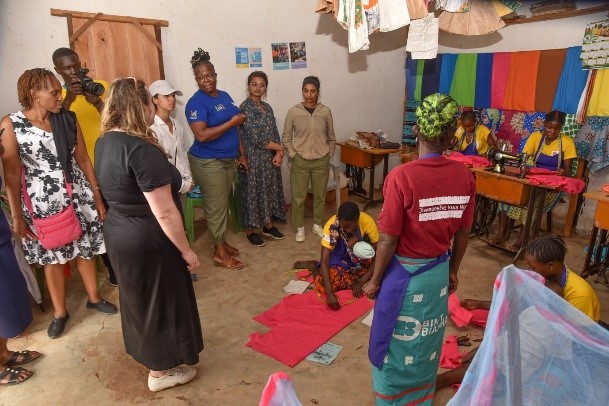 Through the Binti Biashara program, 242 girls have benefitted from the skills training while over 600 girls have benefited with sexual and reproductive health information. The skills included hairdressing, tailoring, plumbing and catering.