In 2021, John was among the homeless people sleeping in a field by the Changamwe social hall when healthcare workers from Magongo Dispensary announced that they were carrying out free TB tests. John thought nothing of it even as he gave out his sputum sample, however, a week later he was informed that he had tested positive. Much to his dismay, his symptoms persisted despite being put on medication, upon further investigation, it was found that he had drug resistant TB.
Drug resistant TB occurs when the bacteria becomes unresponsive to the normal TB treatment dosage. People with DRTB are therefore placed under medication for 18 months, a period longer than it would take to treat the normal TB. John commenced his medication in October of 2021, upon which PS Kenya moved him to a more conducive living environment in Kibarani.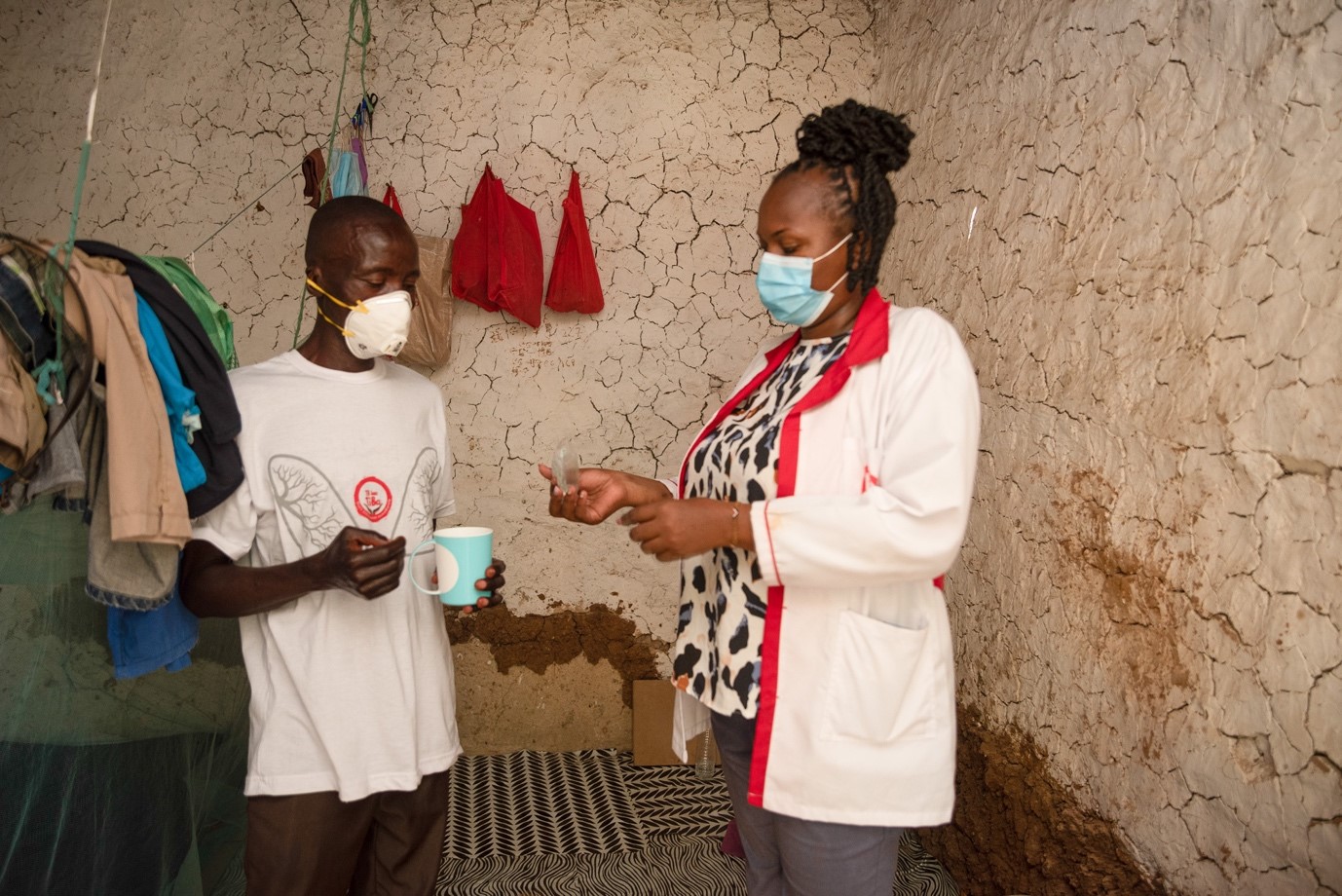 "They [PS Kenya] usually send me upkeep money that helps me buy clothes and even food unlike before," says John as he reflects on the challenges he used to encounter before receiving support from PS Kenya. He however shared that the hardest part of suffering from the ailment is having to isolate yourself from the society
John no longer experiences fatigue nor the excruciating pain in his back since he started treatment of the drug resistant TB and hopes that his story can inspire many others to come out for treatment. He also urges the County Government of Mombasa to help TB patients in getting the NHIF cover and offer them employment opportunities.