Bold. Fierce. Phenomenal.
These are some of the words you can use to describe women all over the world as they wake up on a daily basis to break boundaries and change narratives as old as time. Women have proven time and time again that they too have a voice that matters, but we still have to be continuously reminded of the inequality that plagues the societal system as a whole.
This year's theme International Women's Day was 'Embracing Equity', a call to ensure that there is fair treatment and equal access to opportunity while removing any barriers that may hinder equity for women. PS Kenya embraces equity by working towards reducing the huge inequality in access to quality health services in Kenya. We work in rural and hard-to-reach areas to ensure that even the neediest of women have access to all the health services that they require.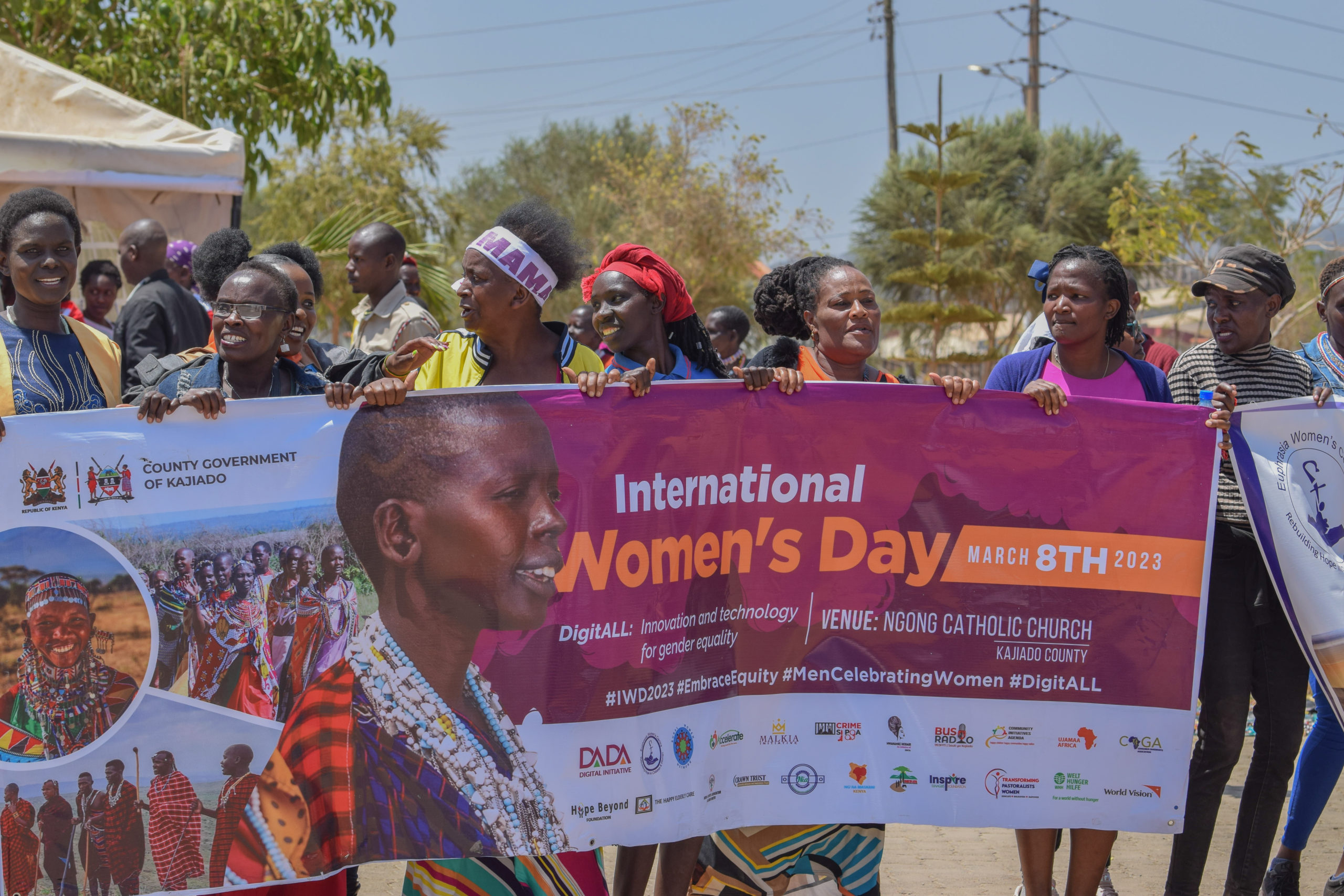 At the helm of PS Kenya's existence sits 'Sara', a woman whose disease burden, family planning needs, and health-seeking behavior make up the organization's strategic plan. Through our reproductive health program, PS Kenya empowers women by providing them with family planning options that facilitate their choice on when to have children, how many, and the spacing between children. This not only contributes to an increase in the country's modern contraceptive prevalence rate (mCPR), but also ensures that both the women and their families have a chance to positively advance themselves.
PS Kenya's Accelerate project, funded by DANIDA, aims to contribute towards ICPD 25 promise of zero unmet need for contraception, zero preventable maternal deaths, and zero gender-based violence and harmful practices. The project is active in 13 counties and aims to strengthen women's and girls' rights, reduce GBV, and increase Sexual Reproductive Health Rights (SRHR) by using Social Behaviour Change Communication (SBCC) techniques to implore for a change in socio-cultural norms, beliefs, and attitudes. The Accelerate project works through different stakeholders in the community, such as religious leaders and administrative heads, to get their message of gender equality across to the community. It also focuses on interventions that involve men and boys in a bid to influence their attitudes and foster greater respect for girls and women's rights.
The DESIP project ensures that women and girls can safely plan their pregnancies and improve their sexual and reproductive health, particularly in rural and marginalized areas, with an aim to reduce the maternal, newborn, and child mortality. The project also works towards the social inclusion of People with Disabilities (PWDs) through community sensitization and the use of outreaches to mobilize PWDs and encourage family planning uptake.
Finally, PS Kenya does not forget about young, adolescent girls; the country's future generation. Through our Binti Shupavu project, we work with adolescents aged 15-19 in four counties, that is: Homabay, Narok, Kilifi, and Migori. The project seeks to empower the girls by educating them on their different contraception choices while providing lessons and avenues for them to earn their living, thereby securing both their futures and those of their children. Binti Shupavu works through community influencers by providing safe spaces where the girls can learn from and through each other while dispelling any myths and misconceptions surrounding family planning. The girls are also taken through vocational training such as hairdressing, tailoring, and even plumbing that links them to economic opportunities.