International Youth Day was recently commemorated at the Githurai Sports Ground on August 11, 2023, with an initiative that aimed to empower and uplift young people through comprehensive healthcare services and community engagement. In a collaborative effort, Population Services Kenya, through the Accelerate program, supported an integrated outreach programmeme in partnership with Nairobi County and The Link Empowerment Initiative, a Community Based Organization (CBO) based in Githurai, focusing on providing essential services such as contraceptive support, cervical cancer screening, HIV testing, and addressing gender-based violence (GBV) issues.
Leading up to the International Youth Day celebrations, the Accelerate team took part in community dialogues that played a pivotal role in raising awareness about GBV and addressing challenges at the grassroots level. These dialogues served as platforms for open discussions and education, emphasising the importance of breaking the silence surrounding GBV. Additionally, these dialogues helped establish a clear referral pathway for survivors of gender-based violence, ensuring that victims receive the necessary support and care.
The outreach program witnessed active participation from a range of community influencers and stakeholders, underscoring the collaborative nature of the initiative. Notable attendees included Area MCA Deonysias Mwangi, representatives from social protection services, the youth office, facility managers, law enforcement officials, Community Health Volunteers (CHVs), Nyumba Kumi representatives, and of course, the youth themselves. This diverse assembly of stakeholders contributed their expertise, resources, and dedication to making the outreach a resounding success.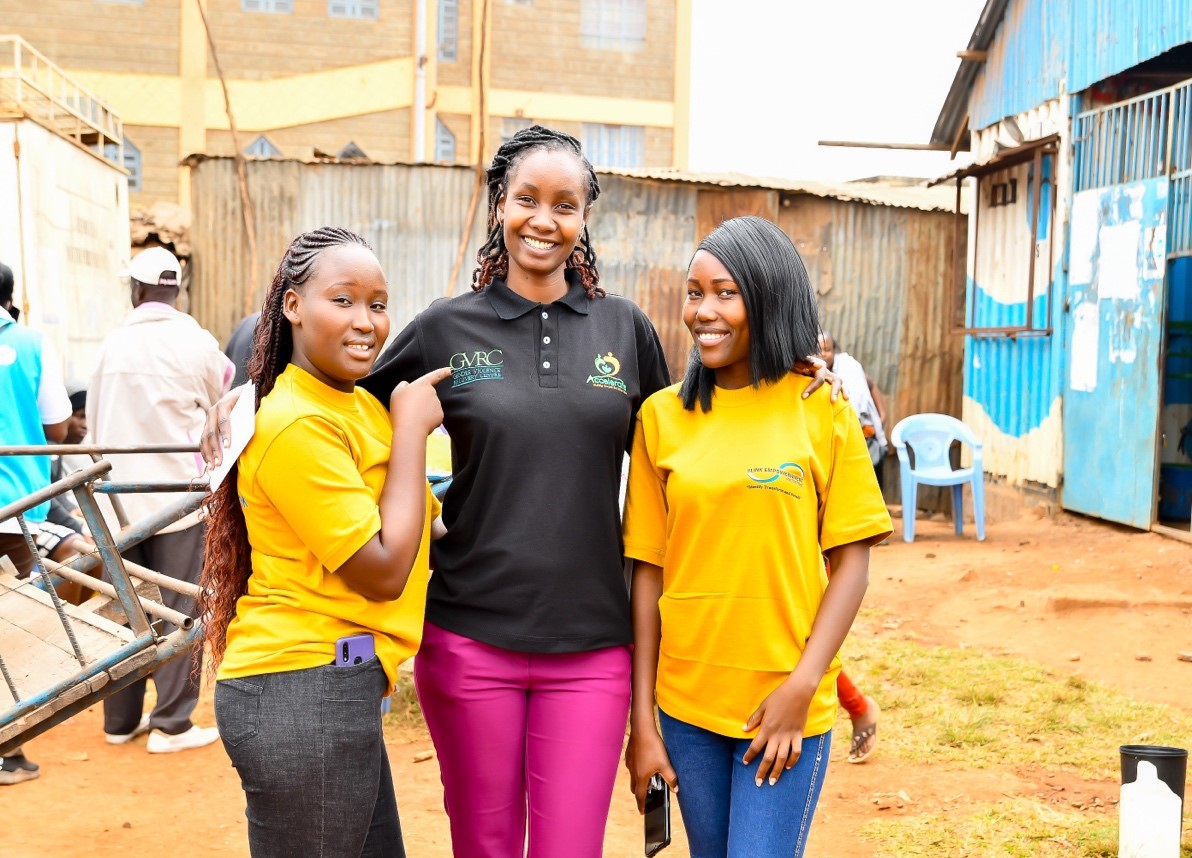 The impact of the initiative was felt across the community as it successfully reached a significant number of individuals with messages on Sexual and Reproductive Health and rights (SRHR) as well as GBV awareness. In total, approximately 500 people were engaged in these crucial conversations, highlighting the effectiveness of community dialogues in fostering awareness and understanding.
Furthermore, the outreach program facilitated the provision of much-needed services to women and girls. A total of 69 women and girls were able to access contraceptive services, ensuring their reproductive health needs were met. This tangible impact underlines the importance of initiatives that address the unique challenges faced by young women and girls. The program's success serves as a beacon of hope and inspiration for future endeavours aimed at empowering young people and creating lasting positive change within communities.